SDF extends condolences for the victims of Arbat Airport attack
The SDF affirms its unwavering solidarity with the command and fighters of the Counter-Terrorism Group (CTG), the Patriotic Union of Kurdistan, the families of the martyrs, and all the people after the Arbat Airport attack on 18 September.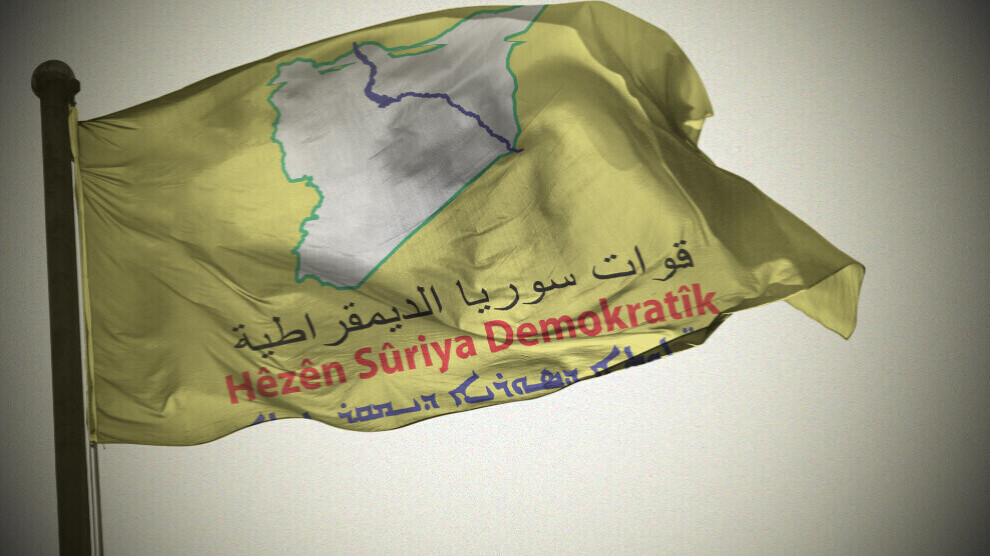 The General Command of the Syrian Democratic Forces (SDF) released a statement extending heartfelt condolences for the martyrdom of Counter-Terrorism Group fighters as a result of Monday's drone attack on the Arbat Airport in Sulaymaniyah.
"With deep sorrow and sadness, we received the news of the martyrdom of a group of heroes from the Counter-Terrorism Group (CTG) during a treacherous attack targeting Arbat Airport Sulaymaniyah City, South Kurdistan region. These heroes, with their pure blood, forged an honorable path in the struggle and sacrifice for their people and nation," said the SDF statement on Wednesday.
"In this regard, the General Command of the Syrian Democratic Forces extends its heartfelt condolences to the command and fighters of the Counter-Terrorism Group (CTG), the Patriotic Union of Kurdistan, the families of the martyrs, and all the people of our nation. We affirm our unwavering solidarity with them in the wake of this tragic occurrence."
The statement added: "Our people shall forever hold their courageous heroes and the robust military and security institutions that safeguard them in the highest esteem, leaving no space for adversaries but eventual defeat."