Paris Kurdish Culture Festival continued at Montreuil Municipality
The Paris Kurdish Culture Festival brought its energy to Montreuil City Hall. Many French people attended the concert, which was held in collaboration with the Paris TEV-ÇAND art team.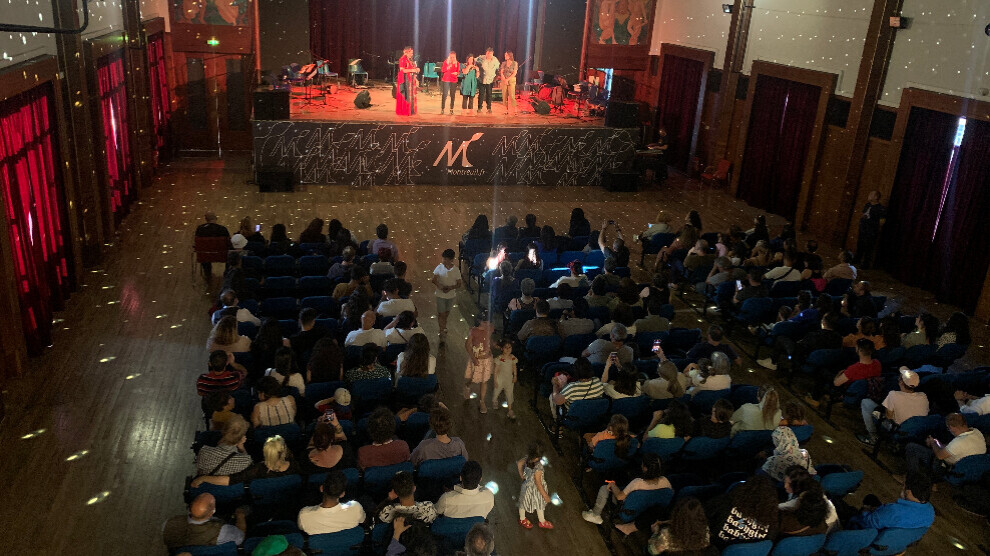 The Paris Kurdish Culture Festival, co-organized by the Democratic Kurdish Council in France (CDK-F), the Institute for Thoughts and Research on Kurdistan (IREK), the Kurdistan Art and Culture Association (ACK), and the Danielle Mitterrand Foundation, continued on Tuesday evening with a concert at Montreuil City Hall.

Halima Menhoudy, Deputy Mayor of Montreuil Municipality for International Solidarity, spoke at the start of this part of the 14-day festival, which was hosted by the Municipality of Montreuil. Stating that Bismil and Montreuil had been sister municipalities before the usurpation of the former (by the AKP government), Menhoudy emphasized that they are honored to host the Kurds, saying, "It is an honor to be a part of such a celebration and dynamic. We will always stand by the Kurds." 
The TEV-ÇAND Choir was the evening's first guest. The music was prepared for the festival by TEV-ÇAND musicians.
Songs in Kirmancki and Kurmanci dialects of Kurdish were performed at the concert. The TEV-ÇAND performers' voices were complemented by the rhythms of saz, clarinet, bass, and guitar.
Govend Roja Arîn, another TEV-ÇAND group, entered the hall with drums and zurna.
In the evening, a buffet including Kurdish dishes was served to attendees, and the festival ended on its fourth day. On Thursday evening, the festival will continue with Serdar Mutlu's exhibition "Mothers and Migration" at the Paris 10th District City Hall. There will be street concerts, theatre performances, dengbej divan, children's day, a photograph exhibition, and a final concert on May 28.