Women's group performs on second day of Martyr Yekta Herekol Theatre festival
Hilala Zêrin Women's Theater Group was the star of the second day of the Martyr Yekta Herekol Theater Festival, with its play "Çentê Weso".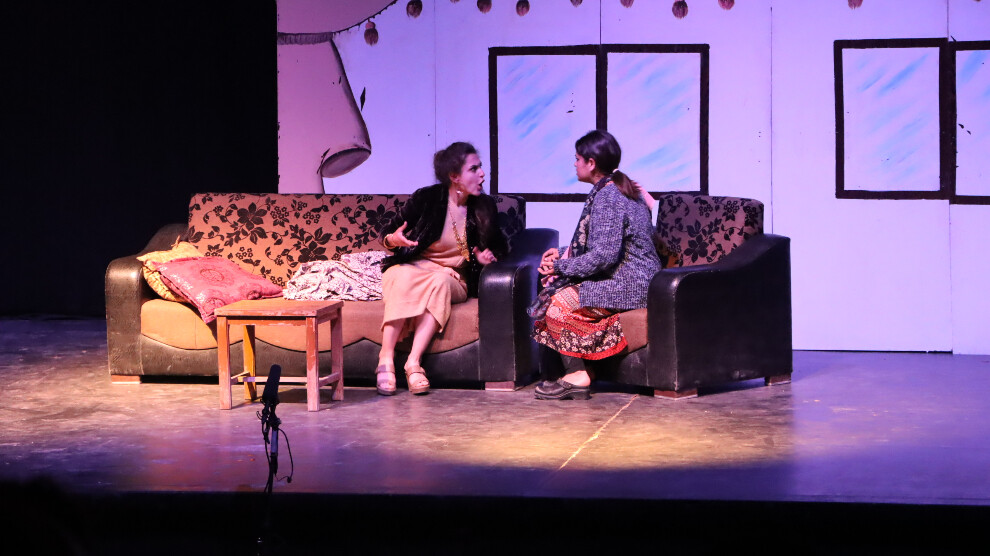 The 6th Martyr Yekta Herekol Theater Festival continued on its second day at the Mihemed Şêxo Culture and Art Center in the city of Qamishlo.
On the second day, the Darsi Group affiliated with Hilala Zêrin Women's Movement, presented their play "Centê Weso".
The play tells the story of a family who took part in various institutions during the Rojava revolution and used them for their personal interests. A maid works for this family and her rights are being trampled on. The play's message is that life and work are not about accumulating wealth and denying rights. Instead, they are for the good of society and the realization of everyone's rights.
The Martyr Yekta Herekol Festival will continue until the beginning of April.