Remains of YPS member handed over to her family and reburied after 7 years
The remains of YPS member Bahar Göktekin were handed over to her family and reburied more than seven years after her death during the curfew in Nusaybin.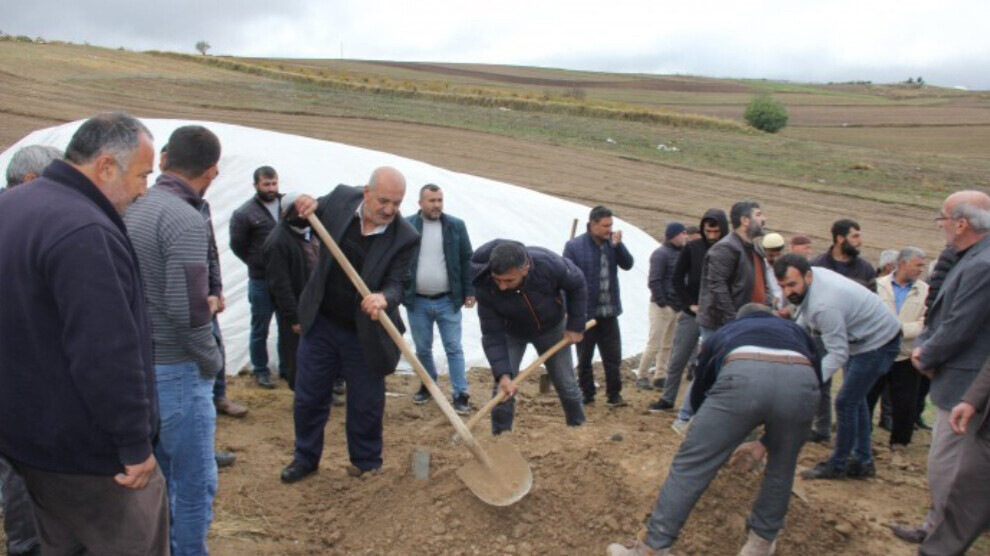 Seven years after her violent death, Bahar Göktekin (Roza) was given a dignified burial in her native village of Karamûs in Amed (tr. Diyarbakır). It took that long for her body, which was buried in the section for the "nameless" in the Yeniköy Cemetery by order of the state, to be exhumed and handed over to her family. Göktekin was a member of the Civil Defence Units (YPS) and died in April 2016 in a battle in the Nusaybin district of Mardin during the curfew that was still in place at the time. She had previously been involved in the resistance for self-administration in northern Kurdistan.
Bahar Göktekin's identity was confirmed in the year of her death by a DNA comparison with her parents. Despite the fact that the samples had already been taken in July 2016 at the state hospital in Nusaybin, the Turkish authorities took more than seven years to certify the positive DNA match and ultimately arrange for the body to be exhumed. It was only yesterday that the family was able to receive Göktekin's mortal remains and bury them with dignity.
The reburial of Bahar Göktekin, whose nom de guerre was Roza, was accompanied by family members and members of MEBYA-DER, a solidarity organisation for people who have lost relatives in the Kurdish liberation struggle. Co-chairman Mehmet Emin Kılıç noted that countless young men and women had lost their lives in the conflict over the Kurdish question. In order to prevent further deaths, this problem must finally be solved, said Kılıç and vowed to continue their struggle to this end.