SDF: 87 ISIS terrorists killed in Baghouz
The press office of the Syrian Democratic Forces has published a 24-hour record of the offensive against the last territory under ISIS control in East Syria. According to them, 87 jihadists were killed in the fighting in al-Bagouz.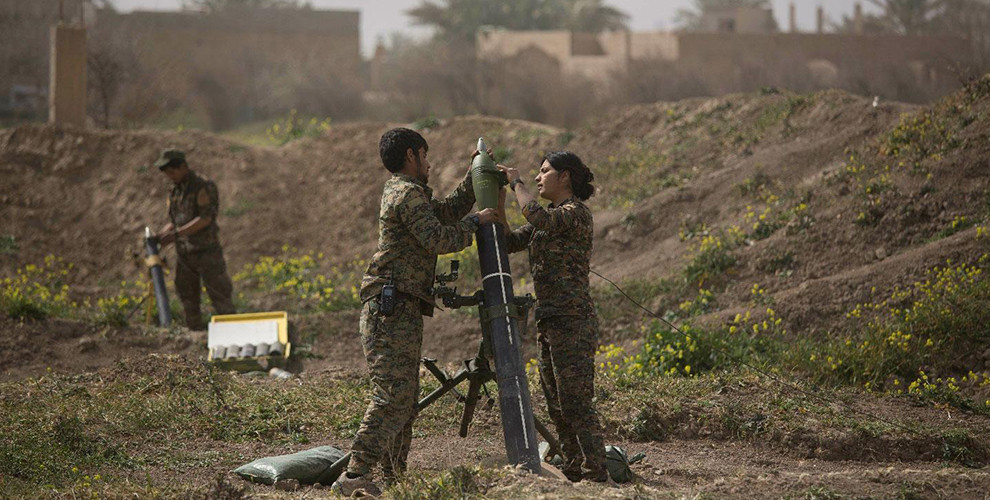 The offensive in eastern Syria against the last enclave under ISIS control is nearing its end. The Islamists control only a very small area. The intensity of the conflicts, however, is not yet decreasing. In the last 24 hours alone, 87 jihadists have been killed, according to Syrian Democratic Forces (SDF).
The SDF press center issued the following statement on the ongoing fighting:
"Our forces have carried out further actions in Al-Bagouz against control points and positions of the terrorists, which resulted in fierce fighting. The jihadists used heavy weapons and attacked a bulldozer of our forces. In the attack we suffered no losses.
Four suicide bombers blew themselves up near our positions and one of our fighters was slightly injured. During the clashes, dozens of terrorists were killed while our units were able to advance and build 28 new positions. The international coalition aircraft struck the positions and ammunition depots of the terrorist organization and destroyed some of them.
Our forces continued their advance slowly due to the jihadists' tunnel systems and booby traps.
On the same front, our forces were able to make further advances and build 20 new positions amid fierce fighting with ISIS terrorists. Three female suicide bombers blew themselves up near our fighters, resulting in the martyrdom of one of our fighters and injury of three others who are are being treated right now.
On the other hand, our fighters found and rescued a child in a newly liberated position who had been injured on the foot by the suicide bombers. The child was immediately taken to the hospital for treatment.
There is still no clear information about the results of air strikes by international coalition aircraft.
In the course of the operation, fierce fighting continued for hours on the third front wing between the terrorists and our fighters. Our forces were able to advance and get stationed at 13 new positions. One of our fighters fell during these conflicts. Clashes continue uninterrupted."
SDF announced the balance of the last 24 hours as follows;
- Number of terrorists killed: 87
- Number of suicide bombers: Seven, including three women
- An ammunition depot of jihadists destroyed.
- Two of our fighters died in the fighting and five others were injured.