"Arrest of journalists seeks to incapacitate the Kurdish media"
The Initiative called for the immediate release of the three recently detained journalists.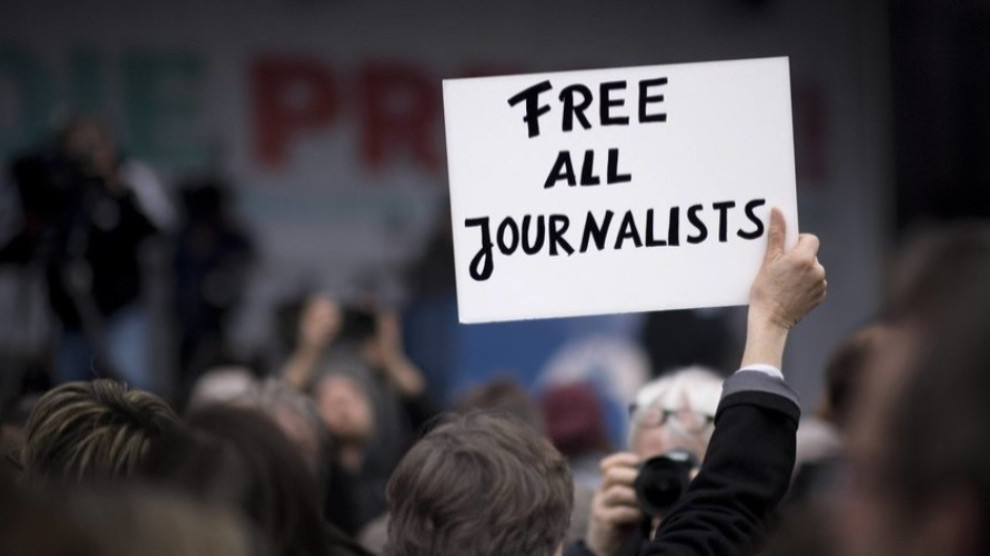 The Free Journalists Initiative (ÖGİ) released a statement on the detention of Mezopotamya News Agency (MA) reporters Berivan Altan, Sadık Topaoğlu and Sadiye Eser.
The statement said that AKP-MHP government has made journalists into a target in an attempt to incapacitate the media outlets that do not spread its propaganda.
Highlighting the attempts to restrain the Kurdish and opposition media, the statement continued; "We demand the immediate release of our colleagues Berivan Altan, Sadiye Eser and Sadık Topaloğlu. We stress that we will continue to fight for the freedom of the journalists behind bars. It should not be forgotten that there can be no free society without free press. On this basis, we call on the democratic public to show solidarity with journalists."
RELATED NEWS: