DFG report for August: Number of journalists in prison rose to 79
According to the Dicle Fırat Journalists' Association, two more journalists were jailed in Turkey in August, bringing the number of journalists behind bars to 79.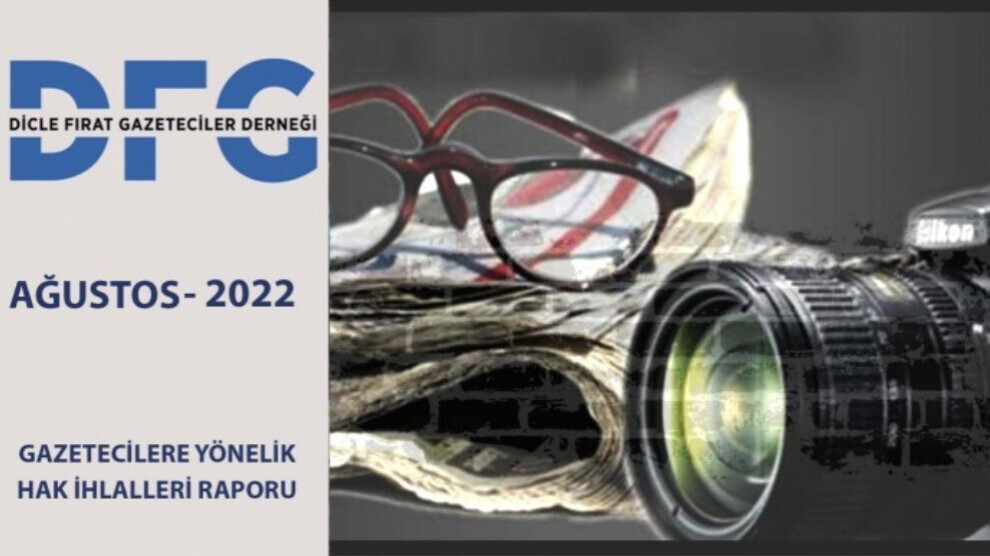 The Dicle Fırat Journalists' Association (DFG) based in Amed (Diyarbakır) announced its report on rights violations against journalists in the month of August.
Reporting increasing rights violations against journalists, the association registered 11 attacks against journalists' right to life last month. In addition, a journalist had his house raided by the police, five were taken into custody, two of them were then imprisoned, while five journalists were subject to ill-treatment, eight journalists were threatened and five journalists were prevented from monitoring events.
DFG also recorded 37 violations of rights against journalists in prison. In violation of freedom of thought and speech, four journalists were investigated and four others were sued, while 20 journalists were either subject to a lawsuit or remained on trial.
According to the report, the number of journalists behind bars in Turkey rose to 79 with the arrest of two journalists last month.
On the other hand, the Radio and Television Supreme Council (RTÜK) imposed a ban on three media outlets, and issued a ban on 22 broadcasts, a penalty fine on 5 broadcasts and suspension of the broadcast on three broadcasting corporations.
Apart from that, four websites were shut down, access to 115 news reports and 4 social media content was restricted in the month of August.
The association vowed to continue the struggle until attacks and violations against journalists come to an end, calling on press organizations to struggle united.