Behrouz Boochani granted asylum in New Zealand
Kurdish journalist and writer Behrouz Boochani spent more than six years in Australian immigration detention on a small island in the Pacific. Now he has been granted asylum in New Zealand.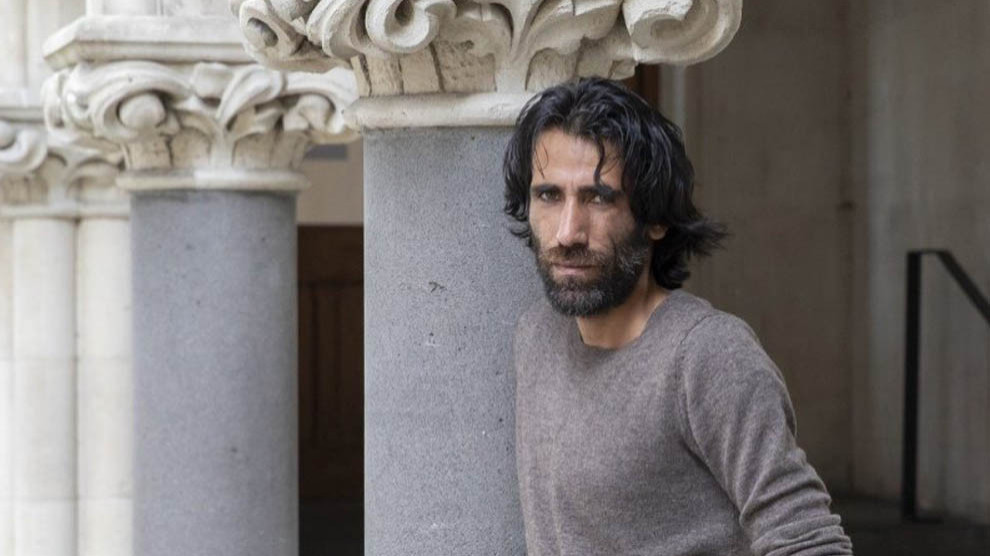 After years in Australian immigrant detention in a detention camp on a Pacific island, Kurdish journalist and writer Behrouz Boochani has been granted asylum in New Zealand. The human rights activist, who comes from Îlam in Eastern Kurdistan (Rojhilat/Iran), received the government's message in Wellington on Thursday, his 37th birthday.
"I am very happy to have some certainty about my future, I feel relieved and secure finally," he told the Guardian from Christchurch.
"But, at the same time, I cannot fully celebrate this because so many people who were incarcerated with me are still struggling to get freedom, still in PNG, on Nauru, in detention in Australia. And even if they are released, Australia's policy still exists."
Boochani was officially notified by New Zealand's government that his claim for asylum had been accepted on Thursday, exactly seven years to the day after his arrival in Australia in 2013.
The date – 23 July – is also Boochani's birthday. He turned 37.
The former teacher of Kurdish language and literature and activist of the Kurdish student's movement was co-founder and editor of the Kurdish language literary magazine Werya in Iran. In February 2013, units of the paramilitary revolutionary guards raided the offices of the magazine in Îlam and arrested eleven of his colleagues. He was able to hide for three months before he finally left the country for Indonesia in May. In his attempt to reach Australia from there, Boochani's boat was intercepted by an Australian warship. After a few weeks' detention on Christmas Island, he was transferred to Manus Island prison in August 2013.
Since the beginning of 2013, after a break of several years, Australia again deported to the internment camp those who tried to reach the country by sea. The island in the Pacific Ocean - once in German, later in Australian colonial possession - now belongs to Papua New Guinea. The conditions there are denounced by doctors and refugee aid workers as contrary to human rights. Again and again terrible stories from prison came to the public - reports of violence and sexual abuse by security personnel, shocking hygienic conditions, lack of food and medical care.
Many of these reports were written by Behrouz Boochani. In captivity, he became a key witness to Australia's anti-human rights refugee policy and spokesman for the camp inmates at Manus. He also wrote poems and the award-winning book "No Friend But the Mountains: Writing from Manus Prison" about his time on Manus Island. The documentary "Chauka, Please Tell Us the Time" is based on smartphone recordings of Boochani from the internment camp. After six years he was finally able to leave for New Zealand at the end of 2019.
"Today we celebrate New Zealand as a place where fairness and compassion prevail," the country's Green Party said after Boochani was granted refugee status last week. "People who escape torture and persecution because of their religion, race and political activism deserve a place they can call home," said human rights and immigration spokeswoman Golriz Ghahraman. The politician, who used to work as a lawyer for the UN, came from Iran as a refugee child and is the first New Zealand Member of Parliament with refugee status.
RELATED NEWS: