Peshmerga unit joins YBŞ in Shengal
A peshmerga unit (Sirya) including Peshmerga Commander Ismail Nemir joined the YBŞ in Shengal.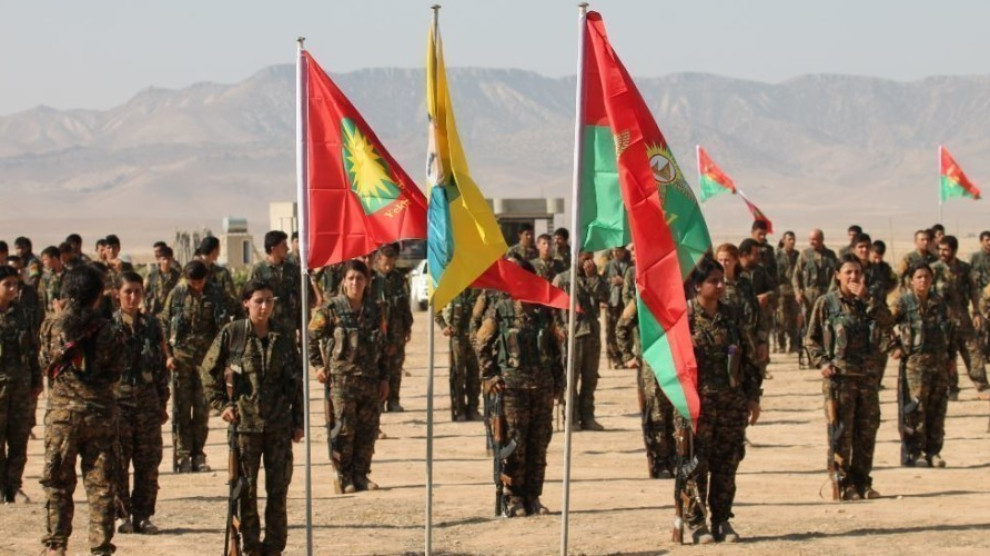 The Peshmerga unit (Sirya) under the Shengal Peshmerga Command has joined the Shengal Resistance Units (YBŞ).
The unit joined the YBS during the memorial service held in Shengal yesterday for the victims of the ISIS attack against Yazidis on August 3, 2014.
Sirya was under the Shengal Peshmerga Command under KDP's control, and had remained in the region from the liberation of Shengal until October 18, 2017 when Hashd Al Shaabi took control of the region.
The unit includes Peshmerga Commander Ismail Nemir.
Nemir spoke about the decision to join and said they decided to join the YBŞ because KDP hadn't given them their rights since the genocide in 2014.
Nemir said they fought against ISIS gangs in the Shengal mountain from the beginning: "With all our resources we wanted to serve our people honestly. But the promises made to us were never kept. After the issues we had, we decided to join the YBŞ. At the time of the genocide, these fighters did all they could for the freedom of the people, to save them from a massacre. I promise to serve the people of Shengal with all that I have."