Acquitted in Gezi trial, Kavala re-arrested over coup attempt
Human rights activist Osman Kavala who was acquitted in Gezi trial on Tuesday, has been re-arrested on Wednesday over the failed coup attempt.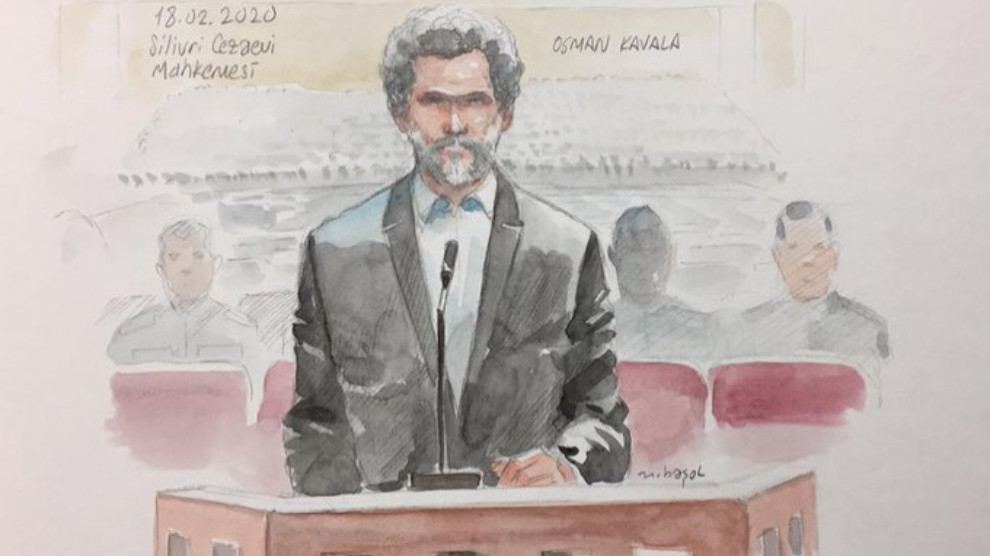 On Tuesday, an Istanbul court acquitted civil rights activist Osman Kavala and 15 defendants in Gezi trial from all charges and ordered the release of Kavala, the only defendant jailed pending trial.
While Kavala was expected to be released from Silivri Prison, Istanbul Chief Public Prosecutor's Office issued a new arrest warrant for Kavala citing an investigation into the failed coup attempt of 15 July 2016.
Referred to a vacation court in Istanbul, Kavala faced accusations of "attempting to replace the constitutional order of the Republic of Turkey through force and violence".
The court sought prison sentence for Kavala, arguing that judicial measures would be inadequate considering "the nature of the offence, present evidences and risk of flight".
Turkish businessman, human-rights defender and activist Osman Kavala was arrested in October 2017. The charges against him were not known for a long time, as the trial was initially classified. Only after more than a year did the public prosecutor's office present a 657-page indictment. The 62-year-old founder of the cultural foundation Anadolu Kültür and the other defendants were accused, among other things, of attempted coup in connection with the 2013 Gezi protests, which were critical of the government. The European Court of Human Rights (ECtHR) called for Kavala's immediate release in December 2019. However, Turkey has not yet implemented the ruling. Most recently, the judges at the high-security prison Silivri had justified this on the grounds that there was a strong suspicion of a crime and a risk of flight.