MSD Youth Council to rally against Turkish occupation
The Youth Council of the Syrian Democratic Council called on youth to take part in the march scheduled for 28 August.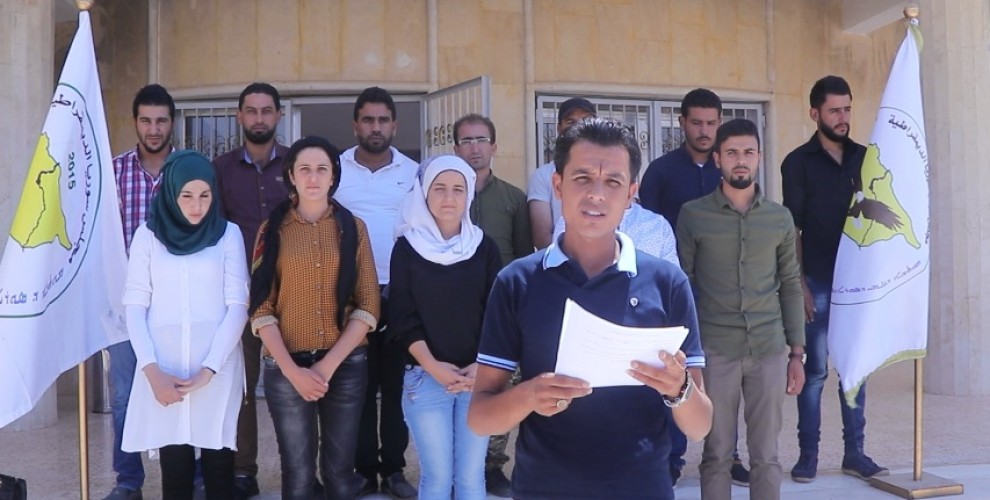 The Syrian Democratic Council (MSD) Youth Council held a press conference following the regular meeting they had in their centre in Ayn Îsa. 
The Youth Council said it would organise a march in Gire Spi on 28 August to protest against the occupation attacks of the Turkish state.
The press statement also condemned the silence of the international human rights organizations as well as the occupation by the Turkish state. 
The statement stressed that young people were the leading forces in the rebuilding of Syria and called on young people forced to emigrate because of the war in Syria to return to their homes.