SDF's Ebdi: We agree with the Coalition on the solution of issues
SDF Commander General Mazlum Ebdi said they agreed with the International Coalition officials on the solution for issues in the meeting they held.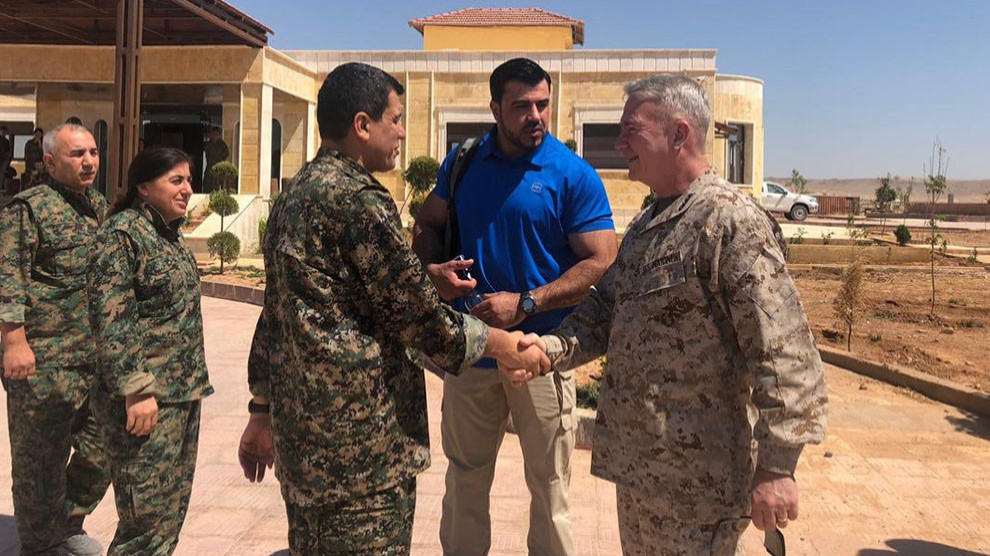 Syrian Democratic Forces (SDF) Commander General Mazlum Ebdi met with CENTCOM Commander and International Alliance Powers Central Commander General Kenneth McKenzie and US Representative for the International Coalition William Roebuck.
SDF Press Center issued a statement and said the following were discussed in the meeting:
-Threats to border security for the Northern Syria-Turkey border
-Coordination and planning of joint efforts with the SDF and the International Coalition for the continued fight against ISIS terrorism
-Issues in camps and the matter of ISIS arrestees held by the SDF
SDF Press Center said SDF Commander General issued a short statement to say, "Syrian Democratic Forces and International Coalition Forces mostly agree on the issues discussed."
Ebdi's statement stressed that both sides favor dialogue to solve the current issues and continued coordination to eliminate ISIS.