119 Coronavirus cases registered in North-East Syria
The number of registered coronavirus cases in northern and eastern Syria has risen to 119. The number of unreported cases is presumably much higher.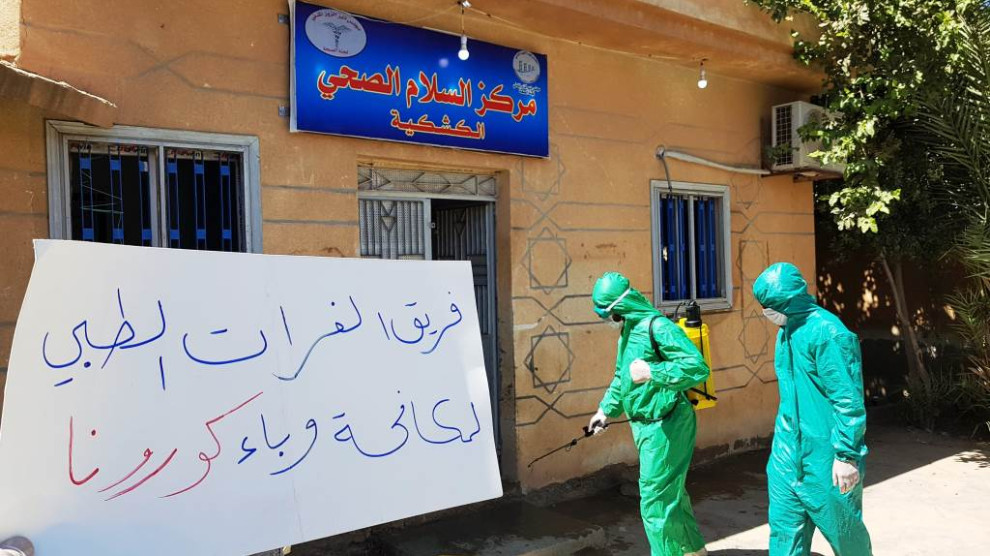 The Health Committee of North and East Syria has noted a further 18 cases of coronavirus infections in the region. The total number of registered cases is 119, ten people have recovered and five people have died.
Despite pandemic precautions, the real number of cases is likely to be much higher due to lack of testing capacity.
It is reported from the region that on the days of the Feast of the Sacrifice (Eid al-Adha) there was intensive visitor traffic among the population, which encouraged further spread of the virus.
The autonomous administration is responding to the pandemic with tests, lockdowns and assistance measures.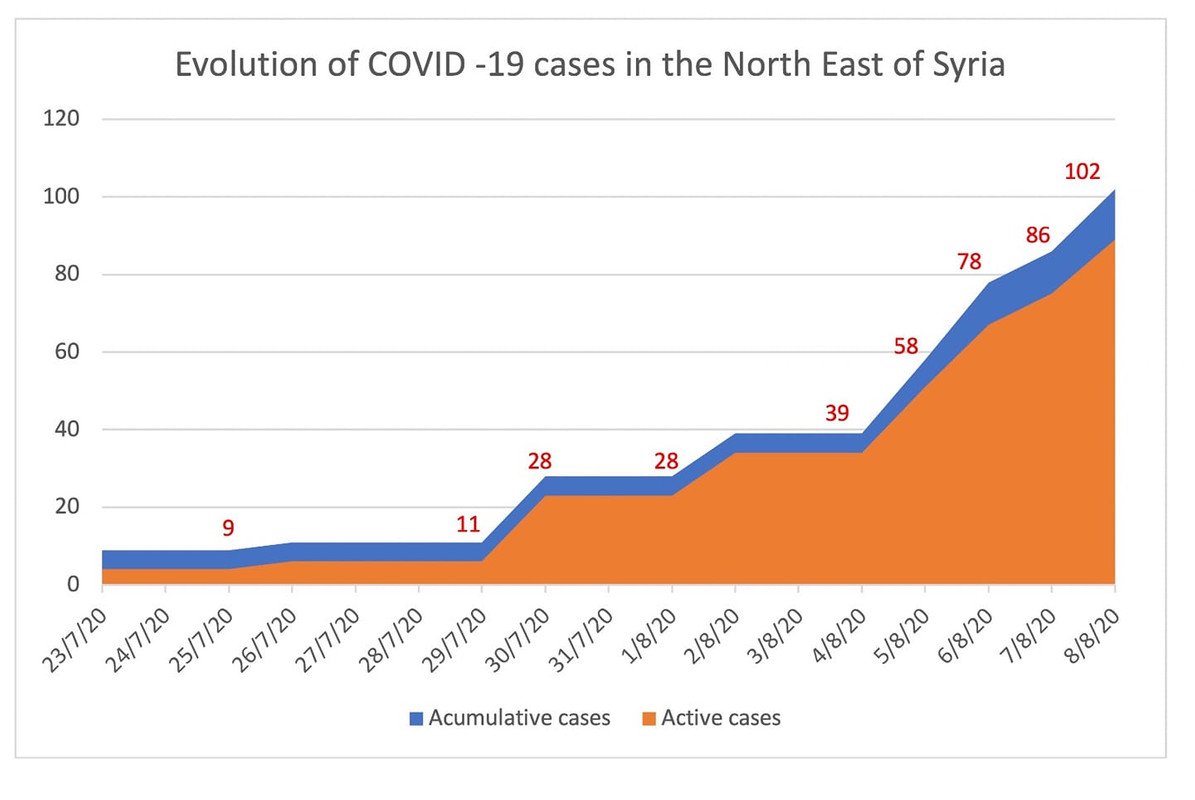 RELATED NEWS: