Disinfection works underway in Amûdê
As part of the precautionary measures against Covid-19, pandemic prevention teams are on the move in Amûdê, disinfecting all the roads.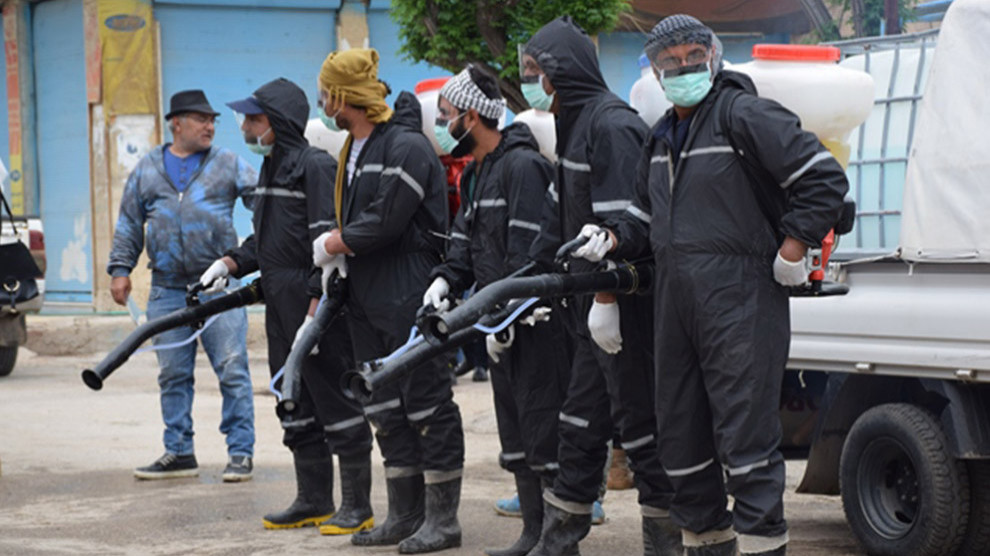 In the city of Amûdê in northeastern Syria, mobile pandemic prevention teams are disinfecting the streets to protect against the corona pandemic. The municipality is being supported in its preventive measures by the Committee for Communal Affairs.
A curfew imposed by the autonomous administration has been in force in northern and eastern Syria for almost four weeks. So far it has been possible to prevent the spread of the coronavirus, but last Friday the first death was reported in Rojava due to infection with the pathogen causing the novel lung disease. According to the health authorities of the autonomous administration, the victim is a 53-year-old man from Hesekê, who died on 2 April. The particularly dramatic thing about this is that the death had been known for some time in Damascus, but the information is said not to have been passed on to the autonomous administration either by the Syrian Ministry of Health or by the World Health Organisation (WHO). The autonomous administration then said: "The WHO is responsible for a possible outbreak of the Coronavirus pandemic in the region".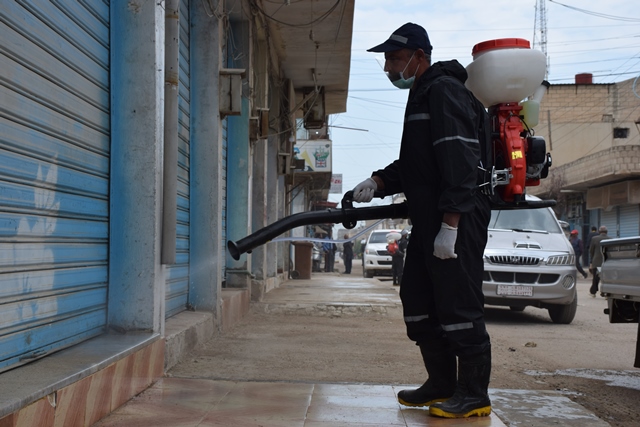 Amûdê
Rojava not prepared for pandemic
The Northeast Syrian Autonomous Region is trying to prepare for the Corona pandemic as best it can. But without international help, an outbreak of Covid-19 will hardly be manageable. But this is still not the case. Recently, Kurdish politician Ilham Ehmed complained that the WHO does not support northern and eastern Syria in any way in protecting itself from the disease.