Heavy attacks on Rojava continue
In the past 24 hours, hundreds of Turkish artillery shells fell on the surroundings of Afrin, Shehba, Manbij and Til Temir. At least three Syrian regime soldiers were killed in a drone attack.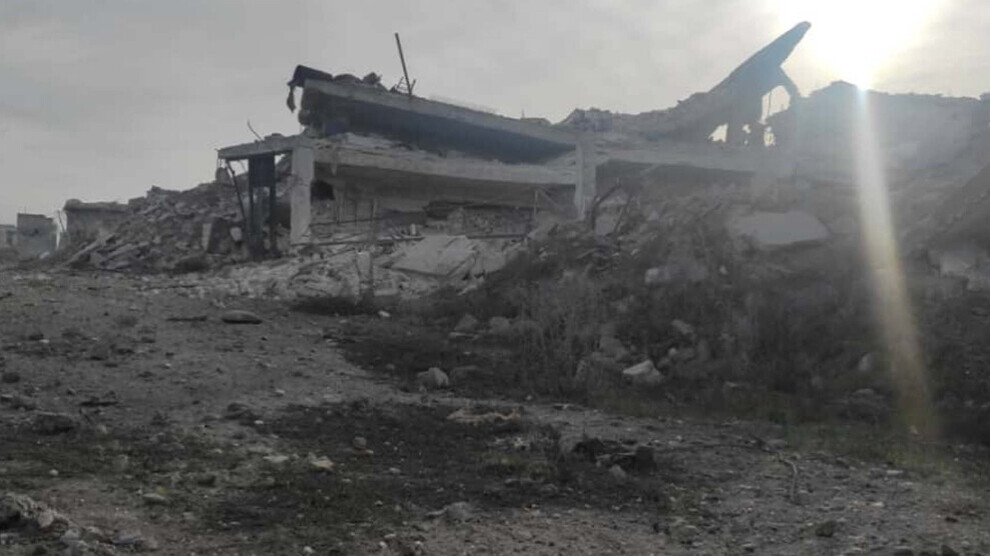 The large-scale air and artillery attacks launched by the Turkish army on northern and eastern Syria on 19 November continue. Hundreds of shells have landed in northern and eastern Syria in the past 24 hours.
While drones circled over Manbij, Turkish artillery attacked the villages of Al-Gat (also Jat) and Masî with artillery at around 11.20am on Monday. Earlier, at 10.30 a.m., the village of al-Kuzliye (ku. Gozeliyê) near Til Temir became a target of Turkish artillery.
On Monday night, Turkish artillery began to attack the industrial area of Kobanê in the west as well as the villages of Selibê, Korhesen and Qizelî. In Qizelî there is an important wheat depot, which has repeatedly been the target of Turkish attacks.
The canton of Shehba and the unoccupied areas near Afrin were a particular focus of the attacks. Areas around the Shera and Sherawa districts of Afrin as well as the villages of Shehba were shelled at least 545 times by tanks and howitzers until Monday morning, while the area was repeatedly overflown by warplanes. According to information so far, the villages of Malikiyê, Merenaz, Şewarqa, Tinib, Tat Maraş and Alqemiyê in Shera were affected by the shelling. A Turkish drone attack on a Syrian military post in Tinibê killed three Syrian regime soldiers, according to information from the ground.
In Afrin's Sherawa district, the villages of Meyasê, Soxanekê, Aqibê, Bênê and Ziyaret remained under fire until Monday morning.
In the Shehba Canton, the villages of Şêx Îsa, Zîwan, Bêlûniyê, Til Medîq, Werdiyê and Seal were targeted by shelling.
Since the beginning of Turkey's new wave of attacks on northern and eastern Syria, at least 22 Syrian regime soldiers have been killed. In addition, more than 30 civilians and members of combat units of the Syrian Democratic Forces (SDF) were killed.