Hundreds of escape attempts from Hol Camp prevented
Since 2019, 700 escape attempts from the Hol Camp in northeast Syria have been prevented by the security forces of the autonomous administration.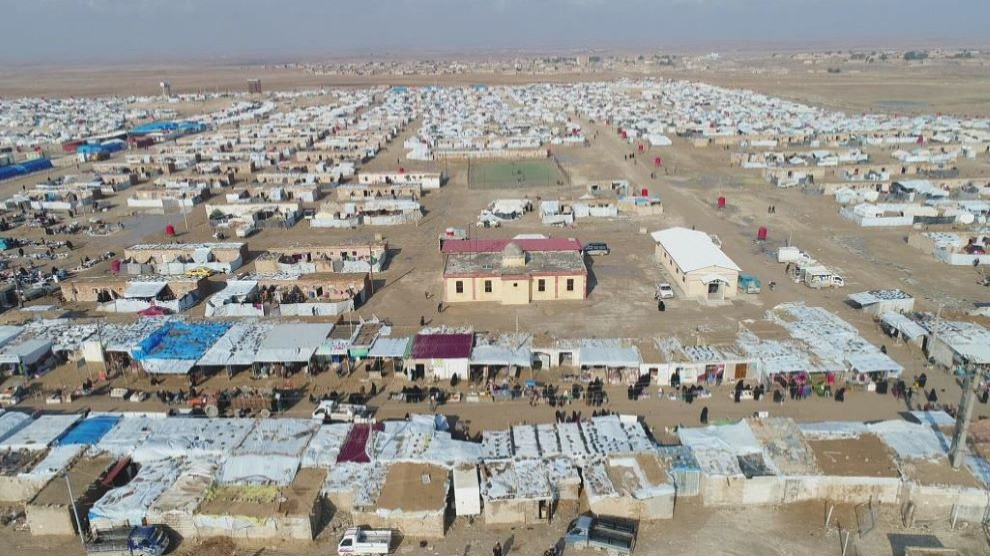 The security forces of the Autonomous Administration of North and East Syria continue to prevent escape attempts from the Hol Camp. The camp, which was set up by the UNHCR in 1991, is located 45 kilometers east of Hesekê and initially took in people from Iraq who had fled the Gulf War. In 2003, refugees from Iraq were again housed in Hol.
At the beginning of the civil war in Syria, the camp was occupied by the "Islamic State" and used as a headquarters. In October 2015, the camp was liberated by the Syrian Democratic Forces (SDF) and has been controlled by the Autonomous Administration since then.
When the territorial rule of the ISIS in Northeast Syria was crushed in the spring of 2019, families from the former "Caliphate" were accommodated in Hol Camp. Currently, about 40,000 ISIS women and children from 53 countries live in the camp under precarious conditions and without any prospects for the future. With few exceptions, the countries of origin refuse to take back their nationals. Only orphans could be repatriated in isolated cases.
The ISIS is still tightly organized among the women from former caliphate. Children are indoctrinated, renegades are murdered. Since the Turkish invasion in October 2019 there have been more and more escape attempts. Ali Hesen, the person responsible for the camp's security forces, told ANHA that about 700 escape attempts have been prevented since 2019.
The Turkish secret service MIT supports escape attempts of the ISIS women. In July, a Moldovan jihadist and her children were "rescued" from the camp by MIT and handed over to Moldova. President Igor Dodon officially thanked Erdoğan for his support.
According to Ali Hesen, many of the jihadists captured in the attempted escape have testified that they were supported by the Turkish state. They have to pay money for this, said the security officer, adding: "Most of them have admitted their contacts with the Turkish secret service."
RELATED NEWS: