Kongra Star calls for international action against Turkey's crimes against civilians
Encouraged by international silence and inaction, the Turkish state accelerates its genocidal attacks in various parts of Kurdistan.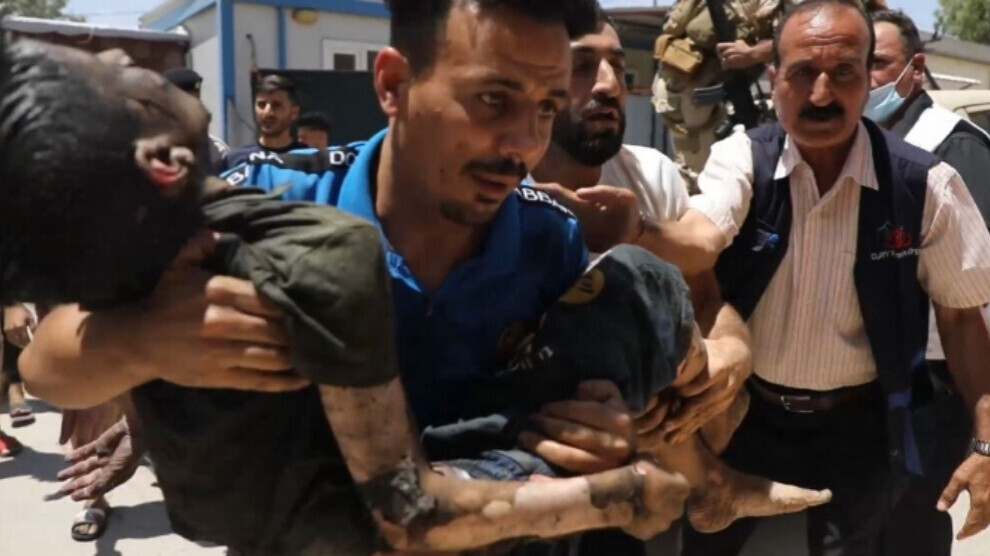 Turkish killer drones carried out attacks on the building of the Sinunê People's Council in Şengal (Sinjar) and a shop next to it on Wednesday morning, resulting in deaths and injuries.
Among the victims are the owner of the bombed stationery shop, Xidir Şivan Naso, and his grandson Salih Xidir Naso. At least six people are reported injured, including journalist Salih Berces, who works for the Yazidi station Çira TV. 
The women's umbrella organization in North-East Syria, Kongra Star, released a statement after the attack and said that; "More massacres, war crimes and violations are added to the fascist Ottoman history."
The statement by Kongra Star Coordination said, "This attack is not the first one, as Turkish UCAVs have repeatedly violated the sovereignty of North-East Syria and neighboring countries before the eyes of the international community before."
Kongra Star called on the international community and human rights organizations to fulfil their responsibilities against the Turkish state's crimes against civilians.