Newroz Ehmed calls for expansion of struggle
Newroz Ehmed from the General Command of the Democratic Syrian Forces said highlighted the importance of expanding the struggle, insisting that the system of democratic modernity and peoples' fraternity should be reinforced.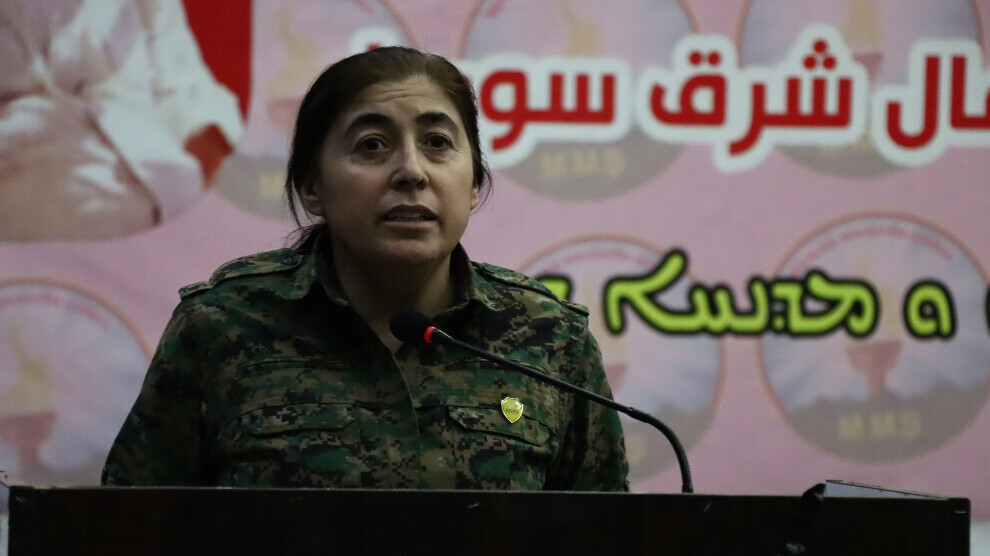 The North-East Syrian Council of Martyrs' Families held the 1st Congress under the motto "We will develop the revolutionary people's war and ensure the physical freedom of Abdullah Öcalan."
The congress at the Serdem Culture and Art Hall in Hesekê was attended by a thousand delegates.
In a speech during the congress, Newroz Ehmed, a member of the General Command of the Democratic Syrian Forces (SDF), pointed to the sacrifices of the martyrs and their goals. She said: "Organizing this congress in this holy land is possible thanks to the sacrifice of our martyrs."
Ehmed remarked that the people of North and East Syria bore responsibility to protect their achievements.
The SDF Commander said: "Freedom is not possible without struggle and sacrifice. This revolution was a culmination of the martyrs' hopes. For this reason, we must develop the struggle together in order to realize the goals of the martyrs and to offer a common future to their families and the people of North-East Syria. We must strengthen the struggle in the current process."
Remarking that the Turkish state and some other power groups wanted to frustrate the North and East Syria project, Ehmed underlined that they would continue their struggle unabated until the country aligned itself with the Autonomous Administration and democratic society.