Over 3500 refugees accommodated in the Washokani camp
The Washokani camp, set up by the autonomous administration of North-East Syria near Hesekê, now hosts 3566 people who have fled the Turkish occupation troops in Serêkaniyê.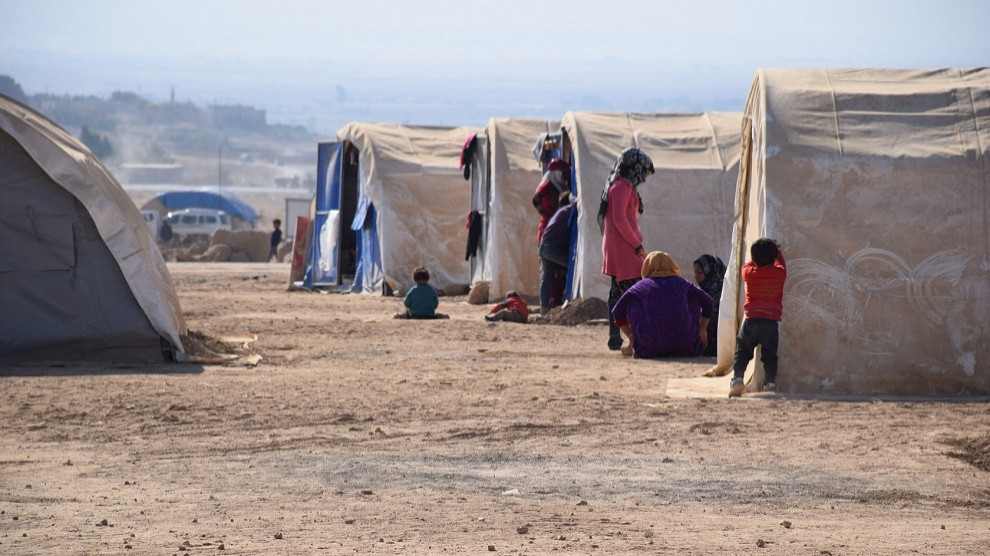 Since the beginning of the Turkish occupation war in Northern Syria on October 9, more than 300,000 people have had to flee their homeland.
According to the Social Services Bureau of the Autonomous Administration of North and East Syria, 478 civilians were martyred and 1,070 others wounded as a result of the attacks, while as many as 300,000 were displaced. Many of the IDPs have fled south, staying with family members, in public buildings or in refugee camps.
The Autonomous Administration has built the Washokani camp about twelve kilometers west of Heseke to provide shelter for the displaced people.
With the arrival of 186 more families, the population of the camp has risen from 2,560 to 3,566.
The Kurdish Red Crescent (Heyva Sor a Kurd) provides health care for the new arrivals. The camp management has accommodated the families in tents.
Like many other camps in the region, the Washokani camp was set up with limited funds from the autonomous administration without the support of international aid organisations. Washokani is an old name of Serêkaniyê. The town was also known under the names Aşukani, Rēš Aynā or Ain Warda and has a settlement history dating back to the 6th millennium B.C., i.e. the end of the Neolithic. Waššukani was the capital of the Mitanni Empire, which stretched from Antakya to behind Mosul in the middle of the 2nd millennium BC.
RELATED NEWS: