No help for people displaced by the Turkish invasion
More than 2,500 people now live in the northern Syrian camp Washokani who had to flee due to the Turkish occupation war. No help has arrived from international organisations yet.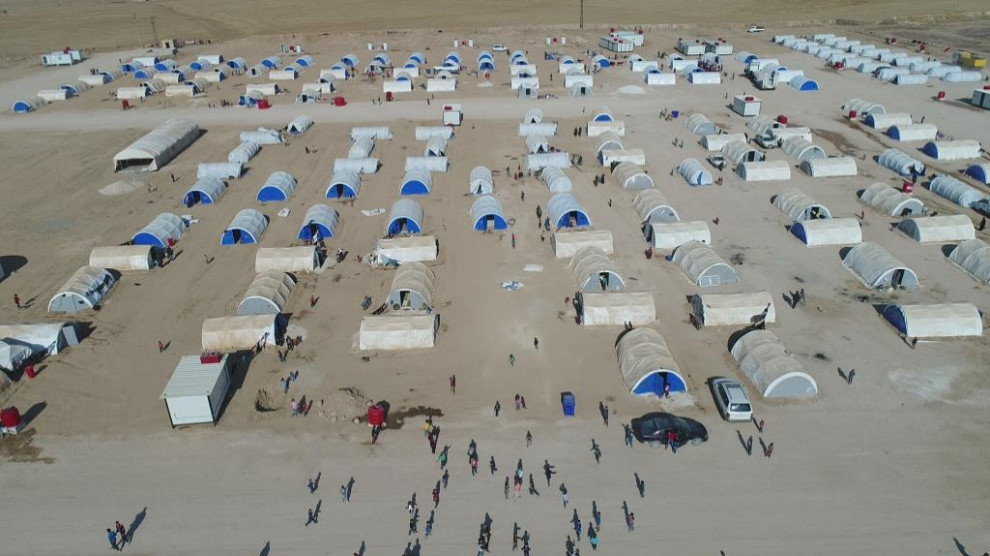 Since the beginning of the Turkish occupation war in Northern Syria on October 9, more than 300,000 people have had to flee their homeland.
According to the Social Services Bureau of the Autonomous Administration of North and East Syria, 478 civilians were martyred and 1,070 others wounded as a result of the attacks, while as many as 300,000 were displaced. Many of the IDPs have fled south, staying with family members, in public buildings or in refugee camps.
The Washokani camp is located twelve kilometres west of Hesekê. The number of people living here has risen to 2,560. Most recently, 58 families and 365 individuals from Serêkaniyê and Zirgan arrived in the camp. The only organization that takes care of the needs of the people in the camp with its limited possibilities is the Kurdish Red Crescent (Heyva Sor a Kurdistanê). Support from international aid organisations has not arrived in Washokani yet.