Over 600 prisoners released in Northeast Syria
The Autonomous Administration of North and East Syria has released 631 prisoners. The amnesty was issued at the active request of the population and is intended to contribute to resocialization and social peace.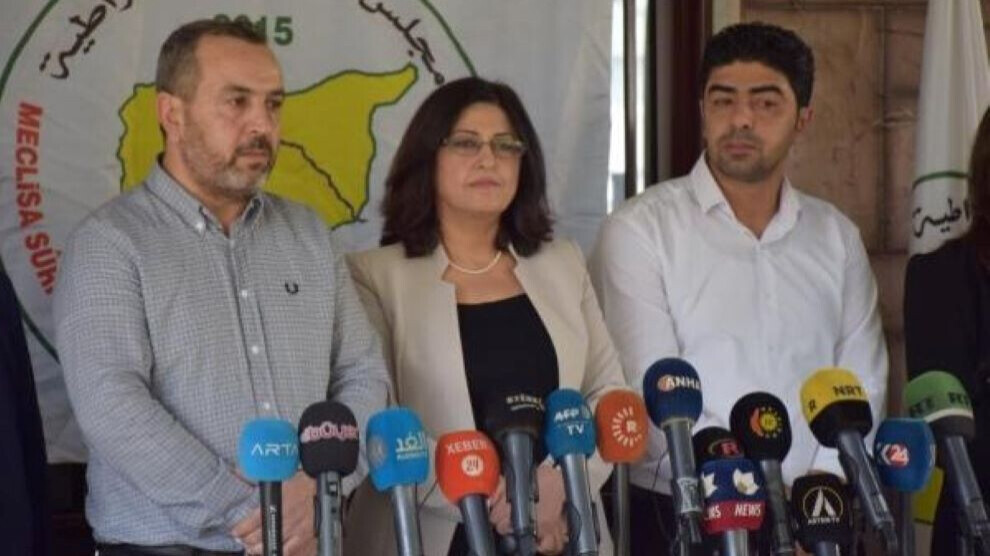 Emine Umer, co-chair of the Syrian Democratic Council (MSD) announced on Thursday that 631 prisoners have been released in northern and eastern Syria.
Representatives of the Prisoners' Committee of the Autonomous Administration, the Council for Social Justice and the Council of Opinion Leaders in North-East Syria took part in the press conference in Qamishlo.
The prisoners are being released on the basis of an amnesty issued last week. Excluded from complete impunity are crimes such as treason and espionage, so-called "honor killings," drug trafficking and acts of violence such as terrorist attacks by members of jihadist organizations. Here, the prison sentences are halved and life sentences are commuted to prison terms of 20 years. Low-ranking convicts from ISIS trials can benefit from the amnesty if they have a guarantor. Fugitive convicts must appear before the autonomous authorities within the next 60 days in order to receive remission of punishment.
The general amnesty is intended to promote a new approach to justice and improve relations in society. It is also intended to relieve the overcrowded prisons in the region. Two weeks ago the Autonomous Administration had issued an amnesty decree for the approximately 25,000 Syrian citizens in the Hol Camp.
MSD co-chair Emine Umer explained at the press conference that the amnesty was granted at the request of society, adding: "After long discussions, the release of all prisoners who were not involved in the bloodshed of the peoples of Syria has been decided. Under this decision, 631 prisoners have been released today. The amnesty also includes terror offenders who have already served half of their sentence. A further 253 prisoners will be released after serving half of their sentence. The same applies to prisoners whose punishment has not yet been determined. They too will be released after half of their sentence has been served."
According to the current state of affairs, a total of 848 prisoners fall under the amnesty.