Residents of Teqil Beqil: We are not afraid of Turkish attacks
The residents of Teqil Beqil village responded to the invasion attacks of the Turkish state and vowed to enhance the resistance.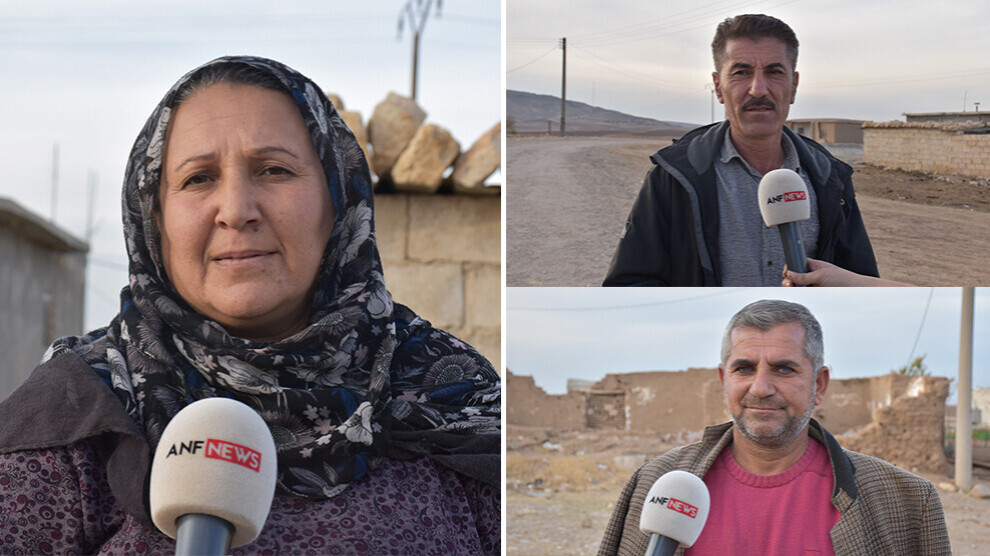 On the night of November 19, the Turkish state carried out air strikes against North and East Syria. After hitting the power plant in the village of Teqil Beqil in Derik, Turkish forces targeted locals who went to the scene of an attack, killing 11 civilians.
The residents of Teqil Beqil village, interviewed by ANF, spoke out against the ongoing attacks.

'TURKEY SHOULD GO INTO CLOSE COMBAT IF IT HAS THE COURAGE!'
"What does Erdogan want from the Kurdish people? Turkish forces hit the power station. They killed the people who went to the scene of the attack. 11 civilians were martyred. There is persecution against our people. We just live in our village; we are not occupying anyone's territory. It is our right to live on our land. This is our village; we have never attempted to invade anyone's village. Where does Erdogan obtain the right to strike the people and our lands? Rojava's territory is not his, he has no right to lay claim to our lands. Turkish fighter jets are striking people. Turkey should go into close combat if it has the courage. Erdogan has become a calamity to the Kurdish people, who are just defending their lands," Asya Bekir told ANF.
'WE ARE NOT AFRAID, OUR ANGER GROWS'
Osman Ubeyd Baran said that the power plant in the village of Teqil Beqil, which was hit by Turkish fighter jets, supplied electricity to 16 villages.
"Their aim is to intimidate the local people and force them to migrate from their lands. However, we are not afraid, the attacks only reinforce our commitment to our lands. They should know that we are afraid, our anger grows. Even our children are no longer afraid of their strikes. They killed before our eyes those who rushed to the scene. I did not hear it from anyone, I witnessed it myself. We are protecting our lands. We have not declared war on anybody. No one should accept this cruelty," Baran said.
'KURDISH UNITY WILL STOP ATTACKS'
Hisên Mihemed remarked that Turkey's attacks will not stop unless the Kurdish people unite and expand the struggle. "This is the second attack on our village this year. If the Kurds do not unite, more villages will be bombed tomorrow. We can prevent attacks by forming our unity," Mihemed added.