SDF: 12 terrorists and suspects arrested on the 4th day
The operation launched on Thursday by the Syrian Democratic Forces (SDF) against cells of the terrorist organization ISIS in northeast Syria continues.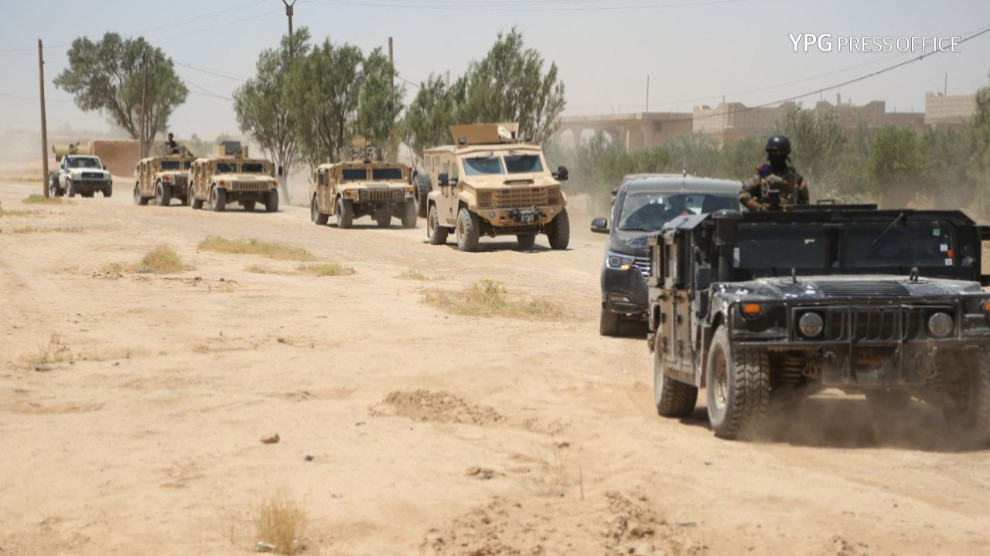 The Press Office of Syrian Democratic Forces (SDF) released a statement announcing the outcome for the fourth day in the ongoing operation against ISIS cells in northeast Syria.
The statement said that SDF continue to carry out sweeping and raids on ISIS cells in a regular manner and in direct coordination with the international coalition forces on the ground, accompanied by air protection by military aircraft.
SDF Press Office continued: "The geographical area that was cleared on the fourth day was 30 km in length and 60 km in width, which included 1) villages. Commandos also raided 10 points."
While 12 terrorists and suspects were arrested during sweeping operations and raids, SDF forces seized a number of various weapons during the campaign, added the statement.
RELATED NEWS: