SDF operation in NE Syria continues: 66 ISIS members captured
A total of 66 ISIS members have been captured during the SDF operation in eastern Syria, which continues on the fourth day.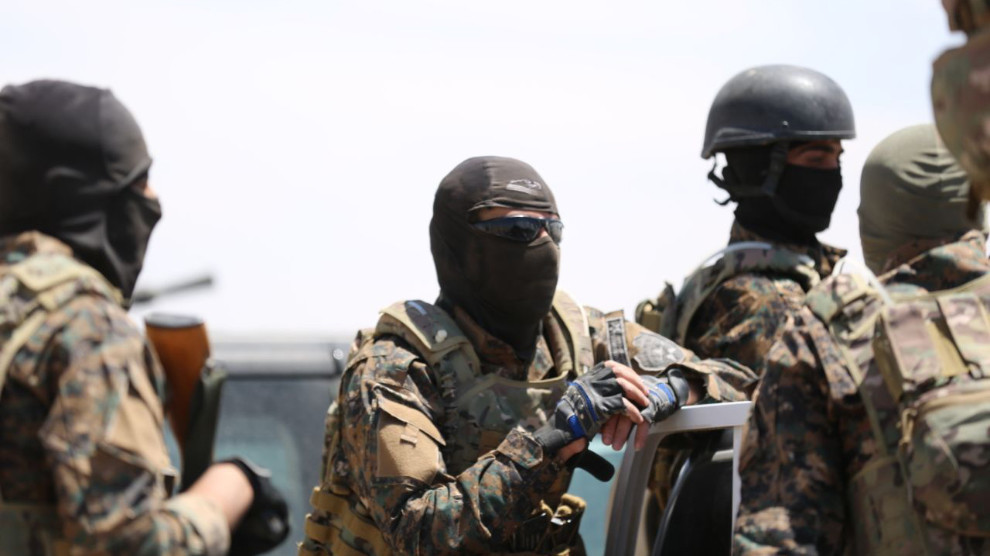 The operation launched on Thursday by the Syrian Democratic Forces (SDF) against cells of the terrorist organization ISIS in northeast Syria continues. The area of operations covers the regions of Hesekê and Deir ez-Zor, and an advance to the Euphrates on the border with Iraq is planned.
The SDF have advanced 20 kilometres today. They have cleared an 120 km long and 70 km wide area of ISIS cells in total.
On the other hand, 11 ISIS members have been arrested today, alongside a group of suspects, bringing the total number of arrests since the launch of the operation to 66.
Forces of the international coalition against the ISIS are also involved in the operation. The terrorist militia, despite the dismantling of its territorial rule, has experienced a new upsurge with the Turkish invasion of northern and eastern Syria that began last October. The ISIS is also using the fight against the Coronavirus pandemic to reposition itself. Jihadists who had managed to escape to the desert in the Syrian-Iraqi border region during the SDF's "Cizîrê Storm" liberation offensive have able to reorganize themselves largely unhindered. Since then, attacks by ISIS cells have become increasingly frequent in the region.
In Iraq, places in Salahaddin, Diyala, Nineveh and Kirkuk are particularly affected by ISIS attacks. In Syria, attacks are increasing, especially in Deir ez-Zor region. Against this background, the civilian population of eastern Syria had called on the SDF to take effective action against ISIS cells in the region. Religious leaders and tribal representatives also appealed to the SDF to expand the fight against terror. The operation was launched on Thursday morning and is expected to last a week.  
RELATED NEWS: