Turkey bombs 10 areas in Northern and Eastern Syria in one hour
The Turkish state bombed 10 points in the Northern and Eastern Syria Autonomous Administration Areas in one hour.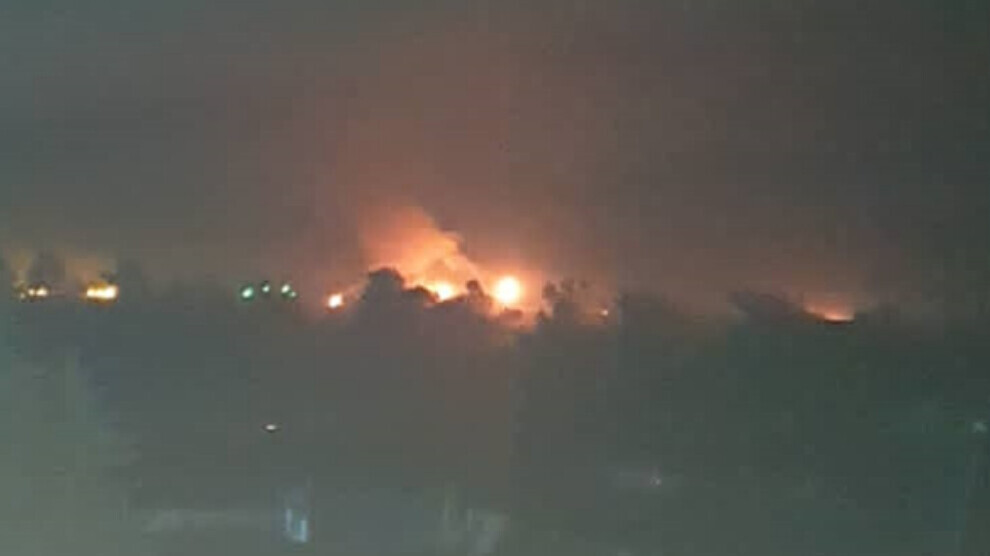 Warplanes belonging to the invading Turkish army bombed the Hol Camp, where 60 thousand people, mostly ISIS mercenaries and their families, are staying. A group of mercenary families who took advantage of the bombardment escaped from the camp. Internal Security Forces are trying to capture the escaped people.
Attack on oil regions
The Turkish state bombed a military academy belonging to the Assyrian Sutoro forces in the village of Rûtan in Tirbespiyê and the oil fields around the city. After the bombardment, there was a fire in the area. As a result of the bombing of the electricity station in the village of Mizgeft in Tirbespiyê, a fire broke out in the station and  material damage also occurred.
The village of Esediyê in Zirgan was bombed, 2 artillery shells fell in the Meyleson district of Qamişlo, the Newroz Construction Company on the Hizam road on the Qamishlo border was targeted by howitzers.
Turkey also opened fire on the village of Til Tişrîn in Dirbesiyê from its border police stations.
The Turkish state attacked the villages of Ziyaret and Dêrcemal in Shehba.