Turkey bombs at least 20 areas in the Afrin and Shehba cantons in last 24 hours
The Turkish state has bombed at least 20 areas in the Afrin and Shehba cantons in the last 24 hours.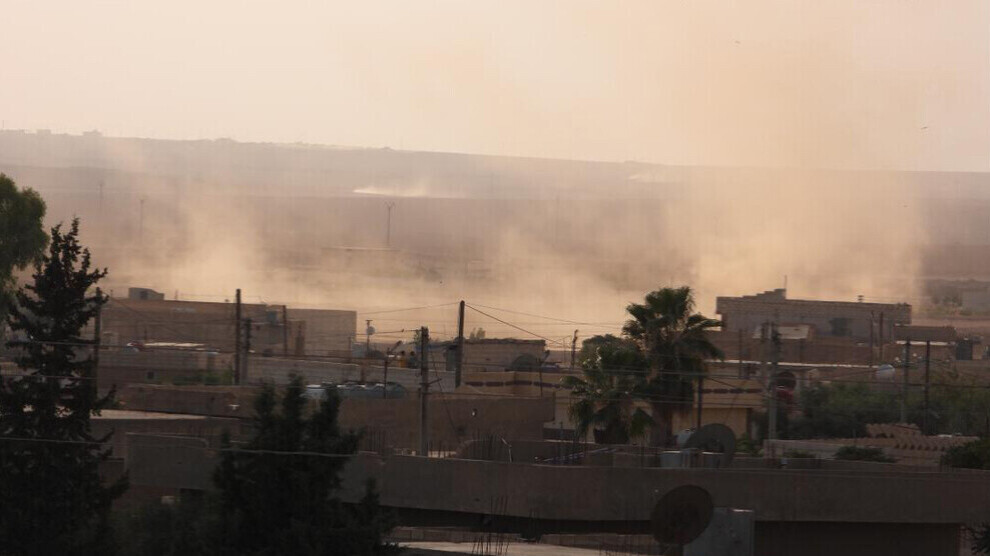 The invasion attacks carried out by the Turkish state continue.
During the night, Shehba Canton and Shera and Sherawa districts of Afrin Canton were heavily bombed.
At least 20 districts in these cantons have been bombed in the last 24 hours. 317 mortars, howitzers and tank shells fell on the targeted areas.
The bombed areas are as follows:
At around 1am, warplanes bombed the Minix Airport and the villages of Meranaz and Shewarxa in Shera.
According to the information we received, the villages of Shewarxa, Tineb, Tarmeraş, Malikiyê, Meranaz and Elqemiyê in Shera were the target of invasion attacks.
The road between the villages of Meyase, Soxanekê, Herşa Soxanekê, Bênê, Aqîbê and the villages of Aqîbe, Qintêra and Bênê in Sherawa district was bombed.
In Shehba Canton, the villages of Til Enab, Semûqa, Til Mediq, Şêx Îsa, Bêlûniyê, Ti Acar, Minix Airport and Til Rifet district were targeted.