Turkish invasion attacks spread throughout Rojava
The invading Turkish state has escalated its attacks on North and East Syria. Many regions are being shelled simultaneously.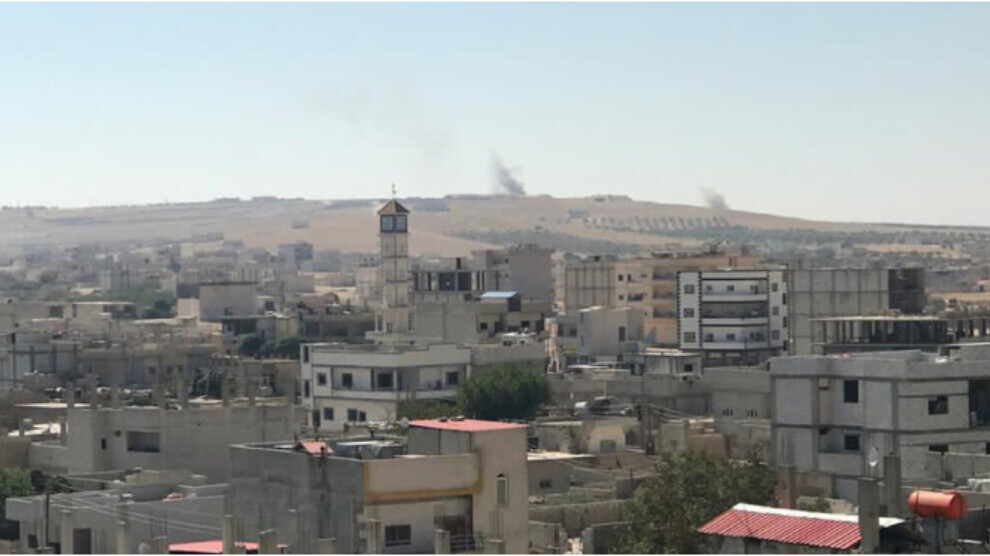 The Turkish state forces heavily bombed the village of Siftek, west of Kobanê, and the village of Qeremox, east of Kobanê on Tuesday.
The Turkish army specifically targeted a medical centre in the village of Qeremox. On the night of November 19, a Covid clinic was destroyed by the Turkish bombing in Kobanê. The village of Qeremox in the east of the city and the villages of Ziyaret and Siftekê, in the west, were bombed again at 16.00 local time today.
While the Turkish attacks have escalated in many regions, the villages of Zormixar, Ziyaretê and Çariqlî in Kobanê were bombed once again at around 15:40 local time.
According to information obtained, the Turkish state bombed a school in the village of Koran, east of Kobanê.
HEAVY ATTACKS ON TIRPESPIYÊ VILLAGES
Turkey has escalated its attacks on the region of Tirbespiyê in parallel with the attacks in Kobanê.
A Turkish drone bombed the village of Gir Dahol, southwest of Tirbespiyê.
Furthermore, an area in the El Ode oil field was bombed twice, while the village of Lêlan and an oil field near Gir Dahol were also shelled.
MORTAR ATTACK ON QAMISHLO
Three mortar shells hit the Alifero village in Qamishlo today. No casualties were reported as a result of the attack. The villages of Rotan, Shamo and Digire were also bombed by mortars and howitzers.
AIR STRIKE IN DEIR EZ-ZOR
The region of Deir ez-Zor was also attacked by the Turkish forces. The village of Mekmen, 70 kilometres from the border, was bombed five times by Turkish fighter jets.
TIL TEMIR VILLAGES BOMBED
At around 15:50 local time, Turkish fighter jets bombed the villages of Til Leben, Gûzeliyê and Til Tewîl in the west of Til Temir.
ARTILLERY ATTACK ON VILLAGES OF AMUDÊ
In parallel with the attacks on Til Temir, the villages of Şorikê, Haside and Til Kefe in the city of Amûdê were also hit by artillery fire.