Villagers block road to protest closure of land by chief village guard
The people of Zivingê Şikaka, who were prevented from entering the land by the chief village guard and soldiers, closed the road to traffic.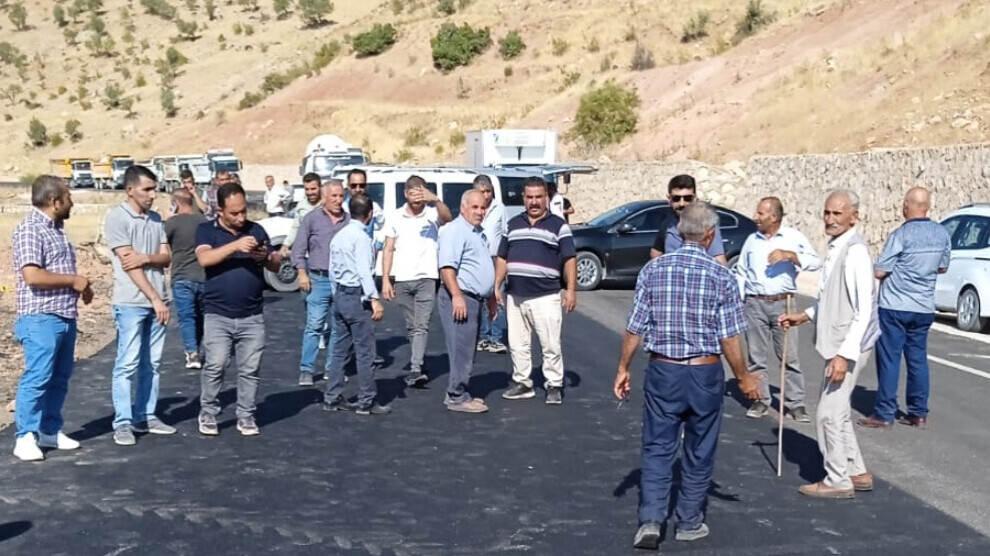 People have not been able to enter the village of Zivingê Şikaka, located in the Gabar Mountain region of Şirnak's Basa (Güçlükonak) district, for ten days. Chief village guard M. Ö. prevents the villagers from entering the land, which is owned by thirty households. He also rents the land with the knowledge of the gendarmerie, and cuts and sells the trees in the forest land.

Road closed
The villagers, who had been waiting at the entrance of the village for ten days, protested and closed the road leading to the village on Tuesday.
When the villagers protested and closed the Güçlükonak-Siirt road to traffic, long convoys of trucks were formed.
The villagers, who were harassed by the gendarmerie, wanted to place the containers they brought with them on their land to reclaim their rights over the land.
The villagers said that although they complained about the chief village guard, no intervention was made by the gendarmerie.
The villagers, who wanted the tree cutting to be stopped, added that they would not open the road to traffic until their demands were met.
The road was reopened to traffic after the intervention of the gendarmerie.