47 FSA members died in Afrin in one day alone
Documents of the FSA units allied with Turkey show heavy casualties. The militia lost 47 fighters alone on 24 February.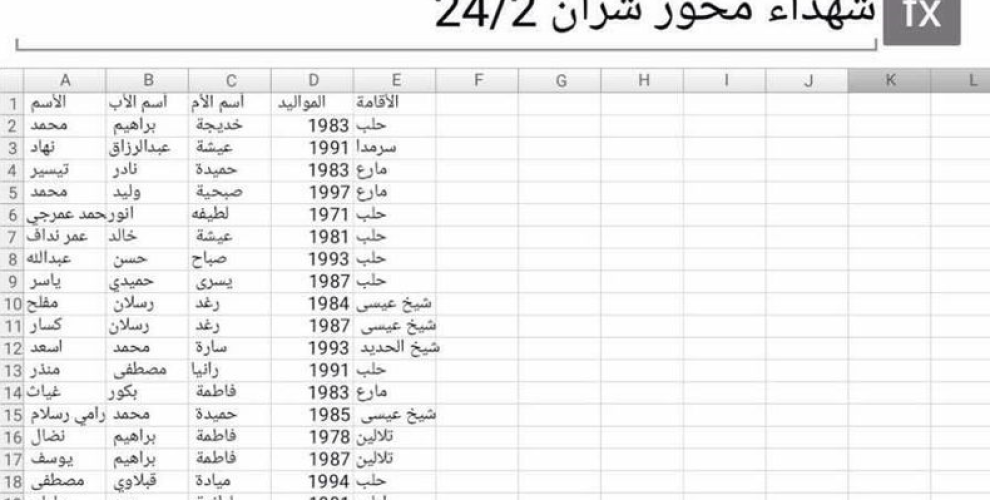 The attacks by the Turkish military and the so-called FSA units with Al-Nusra and IS members against Afrin Canton of Northern Syria have been going on for 43 days.
Last night we published hospital documents listing the soldiers killed and injured in Rajo yesterday. In one hospital alone, 40 dead and injured were counted. The names of some of the soldiers on the list were also published by the Turkish authorities. However, the Turkish state tries to keep the real number of its losses always secret. (See: https://anfenglishmobile.com/features/names-of-the-turkish-soldiers-killed-and-wounded-in-afrin-25227)
Now we publish a list from FSA sources which shows that 47 fighters were killed on 24 February in Efrîn-Shera alone. According to information obtained by our agency from sources within the FSA, such lists with the names of fighters participating in attacks are given to the Turkish secret service MIT. Any fighter who takes part in attacks will be paid by MIT $ 200 per month. If someone is killed on the list, the group leaders receive $ 600 from the Turkish state.
The list published here only refers to one day. There are also photos of some of the dead which we, however, do not publish for ethical reasons. The list is not fully visible, but 47 names can be identified. The fighters on the list died in Shera on 24 February.
Next to the name of the fighters on the list are also their birth dates and places, as well as their dates of death. The majority of the fighters on the list are from villages around Aleppo and Idlib.