"We will not let the invaders advance"
Under Turkish state's barbaric attacks in Afrin the fighters on the frontline stress that they will not let the invaders advance in the region.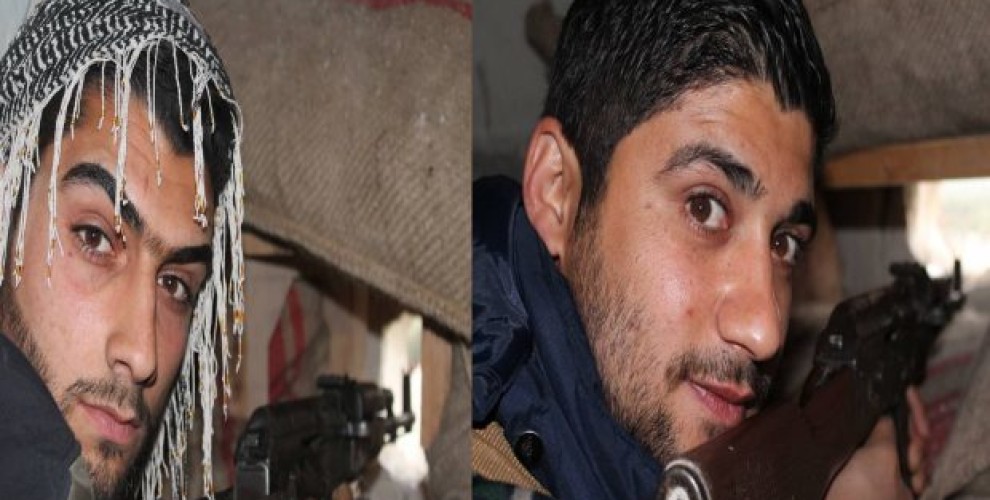 The Turkish state has failed to advance in their invasion attempts against Afrin, despite all the latest technology weapons and the terrorist groups they gathered around them in their barbaric attacks. Recently the attacks against the areas close to the border are intensifying. The Turkish state insists on advancing, but the soldiers come up against the epic resistance of the SDF fighters in Jindires, where the resistance continues in the face of intense attacks.
"SECOND LARGEST ARMY IN NATO CAN'T ADVANCE"
Şergîn Elo is one of the fighters who are on the frontline. Elo said the Turkish state has been trying to advance through the Jindires region since the first day of the attacks and, stressing that all the attacks of the Turkish state have come up against the resistance of the fighters, said: "The second largest army in NATO uses all heavy weapons and advanced technology against us, but they can't advance."
"WE RESIST AGAINST POWERFUL WEAPONS WITH OUR WILL"
Elo said: "We resist with the weapons we have and the strength we derive from the philosophy of Kurdish People's Leader Abdullah Öcalan. We derive our will from Arin Mirkan and Avesta Xabur's sacrificial spirit. We promise our martyrs and our people that we will resist until the end."
"THEY CAN'T ADVANCE ONE STEP"
The fighter named Mihemed Heto stated that the invading Turkish army uses all heavy weapons in their attacks and added: "They carry out intense attacks but can't advance. Those who said they'd be in Afrin in 3 days can't advance a single step, thanks to the resistance of our fighters."