TJK-E calls on women to join demos against attacks on Shengal
The TJK-E called on women to take to the streets on Saturday 18 January in Europe and to protest the Turkish army attacks against Shengal.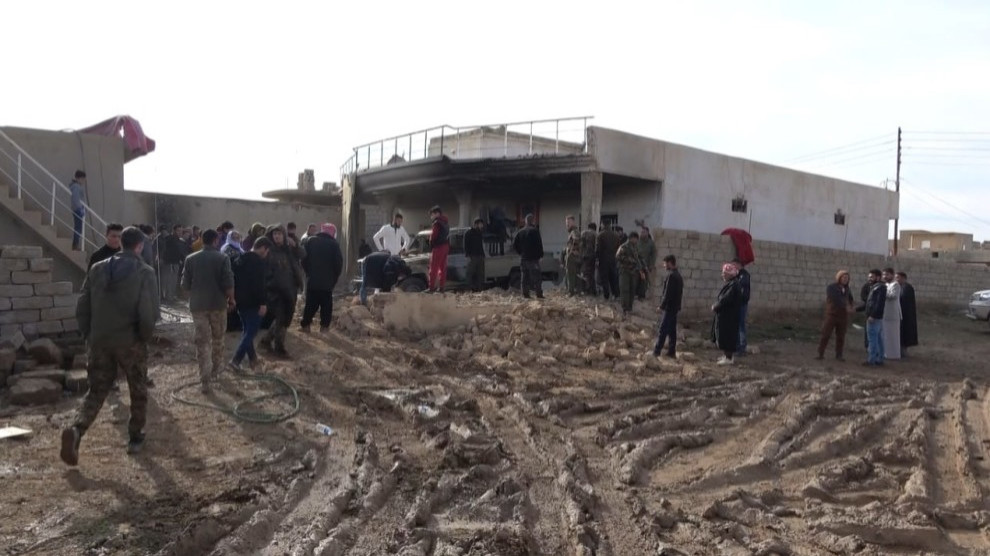 The European Kurdish Women's Movement (TJK-E) has issued a written statement about the attacks of the invading Turkish state against Shengal.
The statement said: "The fascist Turkish state has once again attacked civilian areas in Shengal on 15 January. Clearly these attacks of the fascist Turkish state are targeting the hope of freedom and the women's revolution of the peoples of the Middle East. The AKP and Erdogan dictatorship want to occupy Rojava and Shengal with its Neo-Ottomanism policies and blow the status of the Kurdish people in the region."
Stand up everywhere
The statement continued: "It is necessary to know that these air strikes carried out by the Turkish state will continue. The Turkish state applies its hostile policies towards the Kurdish people in every field, wherever Kurds are located. Therefore, the Kurdish people should not remain silent against the attacks of the fascist Turkish state. We must make our voice heard in every field in order to protect our existence as a people and to live freely. Just as Kurdistan is struggling against the reactionary forces in the Middle East in the same way, it must also protest the occupying, fascist Turkish state."
Women should defend their gains
The statement added: "It should not be forgotten that it is a legitimate right to fight against fascism and occupation and to increase the resistance. We have to exercise this right to the end. The atrocities against the Yazidi women have been witnessed by everyone. Against this, women should defend, protect and stand up in every field the rising women's revolution in Shengal. The partnership between the AKP-Erdogan fascism with ISIS is clear. The life that these reactionary fascist forces deem proper for women is one of slavery. Conscious of this reality, we, as women, should take to the streets before everyone else and stand against the occupations and massacres of the Turkish state."
Demonstrate on 18 January
At the end of the statement, TJK-E called on all Kurds and their friends, especially women, to join the demonstrations to be held on saturday 18 January.
RELATED NEWS: