Shengal Council: Turkish attack continuation of Yazidi genocide
The Council of Shengal said that the attack was a continuation of the genocidal attacks carried out on the basis of the Turkish state's cooperation with ISIS.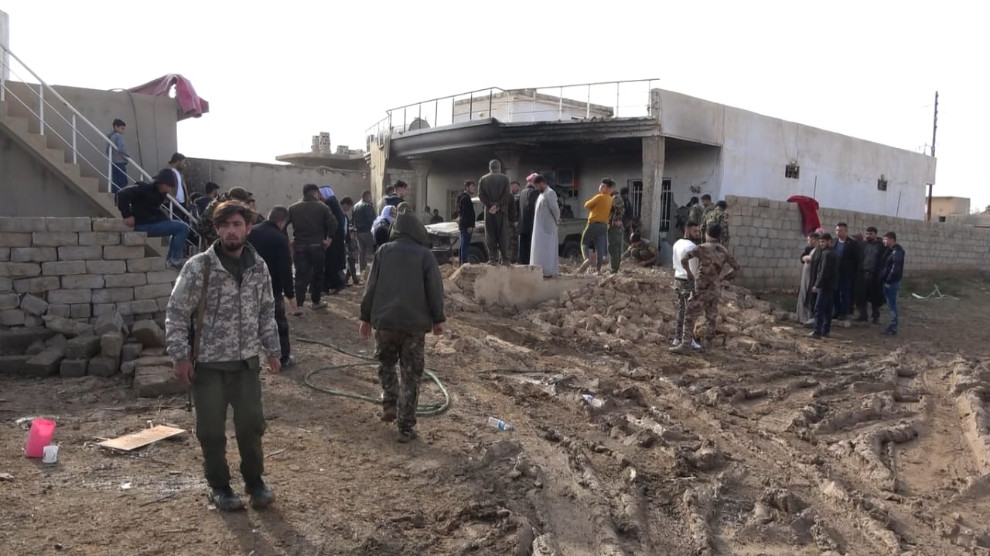 The Democratic Autonomous Council of Shengal released a statement on Wednesday's air raid by the Turkish army that targeted the populated village of Digure in the Sinune town at around 10:40 in the morning.
Recalling the ISIS savagery committed in Shengal on 3 August 2014, the Council pointed out that the Turkish state mobilized to provide any and all kinds of support for the ISIS, and has now started to target the Yazidi people directly after the defeat of ISIS.
"The Turkish state seeks to avenge ISIS. These attacks mean nothing else," underlined the statement.
Calling on the Iraqi government to make its stand clear and to stand against the attacks, the Council noted that the Turkish state used Iraqi airspace to carry out the attacks against Shengal.
Addressing a call to the United Nations and the European Union, the Council described the world's silence on these attacks as "shameful".
The Council also called on people in four parts of Kurdistan to take to the streets and to condemn the Turkish state.
The Democratic Autonomous Council of Shengal offered condolences for the victims of the attack and wished a speedy recovery for those wounded.
The statement added those killed in the attack will be laid to rest at the Şehid Dilgeş-Şehid Berxwedan Cemetery of Martyrs at 09:00 on Thursday (tomorrow).
RELATED NEWS: