Arab tribes in NE Syria express support for SDF against Erdoğan
Arab tribal elders declared that they support the SDF that is the only force protecting the region.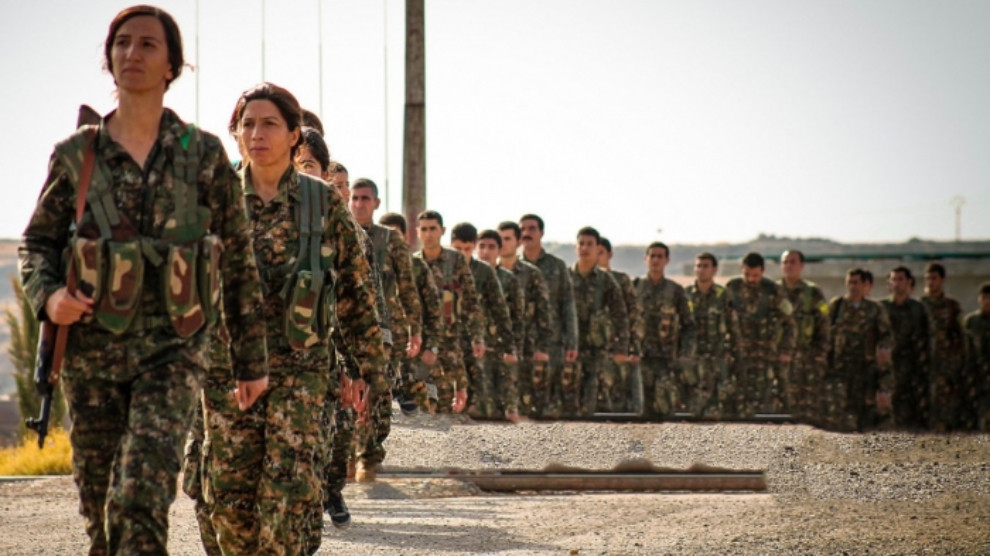 Amid increasingly ongoing threats to invade northern and eastern Syria, the Turkish state is resorting to fabricated arguments in an attempt to lay a legitimate foundation for its invasion plans. Seeking to change the demographic structure and wipe out the culture in the region, the Turkish state has recently voiced baseless allegations that some tribes in northern and eastern Syria that approve Turkish invasion.
Speaking to ANHA (Hawar News Agency), elders of the Arab tribes in the region strongly criticized Turkey's claims.
Fewaz al-Zoba of the al-Jabbar tribe said: "Since the beginning of the Syrian crisis, the Turkish government has been trying to create chaos and attacking the region. It is doing this because the region has a religious, cultural and ethnic diversity. All components of society are involved in local self-government and local councils. However, the Turkish government wants an occupation to enforce a policy of ethnic cleansing as in Afrin and al-Bab."
Contrary to statements made by the Turkish regime leader Erdoğan, the tribal elder explained that the tribes in northern and eastern Syria were supporting the Syrian Democratic Forces (SDF). He stressed that none of them would ever support Erdoğan or allow an invasion, adding; "We liberated these lands with the blood of thousands of martyrs. Very heavy prices were paid for the liberation of these lands and we will not allow anyone to create a chaos here because the goal of the occupation forces is to wipe out all the achievements made in the region."
Abedullah Kondar of the Al-Jish tribe in Hesekê also pointed out that Erdoğan's threats were aimed at restoring Ottoman rule and occupying Syrian territory on the pretext that the region posed a threat to Turkey's national security.
Kondar added: "Although a border security mechanism has been set up, Turkey's threats continue. It's all about creating chaos in the safest region in Syria. We all support the SDF. They are the only force that defends the region. We condemn the occupation threats of the Turkish state."
RELATED NEWS: