Indictments against journalists Gök and Oruç accepted
Indictments against journalists Abdurrahman Gök and Mehmet Şah Oruç, who have been behind bars since April, have been accepted.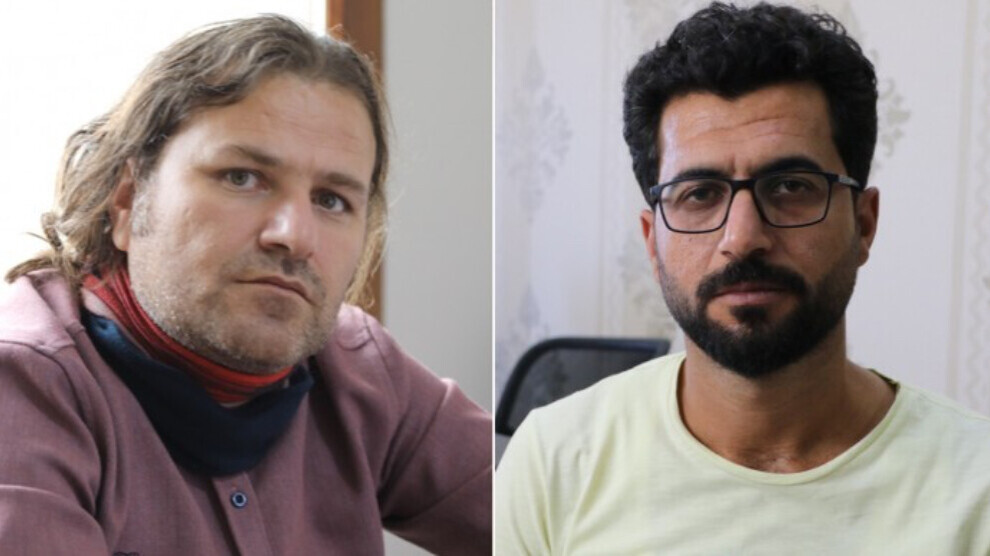 The Diyarbakır Chief Public Prosecutor's Office has prepared indictments against Mesopotamia News Agency (MA) editor Abdurrahman Gök and journalist Mehmet Şah Oruç.
The indictment against Oruç has been sent to the Diyarbakır 4th Heavy Penal Court, and the one against Gök to the 5th Heavy Penal Court.
It is reported that both courts have accepted the indictments. The courts are expected to assess the detention of journalists.
Turkish police raided many houses on April 25 as part of an investigation launched by the Diyarbakır Chief Public Prosecutor's Office.
MA editor Abdurrahman Gök, JINNEWS reporter Beritan Canözer and journalists Mehmet Şah Oruç, Mikail Barut and Remzi Akkaya were imprisoned on April 27 on charges of "membership in a terrorist organization".
JINNEWS reporter Canözer is to be released today after her indictment was accepted by the Diyarbakır 10th Heavy Penal Court.
According to the Dicle Fırat Journalists Association' (DFG) May Report on Rights Violations, 79 journalists are behind bars in Turkey.