Devastated several times before, Sise Cemetery swept by fire now
The Sise Cemetery in Amed has been devastated several times before. Now a forest fire has spread to the gravesites. The flames were extinguished by a group of people who visited the cemetery in the run-up to the Feast of Sacrifice.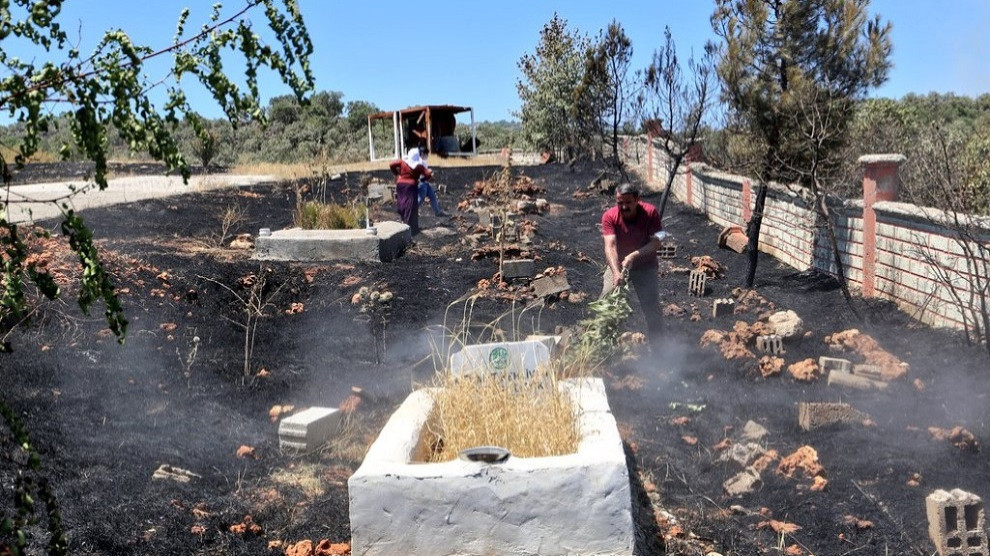 For more than 1.8 billion Muslims the Feast of Sacrifice (Eid al-Adha) begins on Thursday evening. The holiday ends on Monday evening. In Kurdistan it is a tradition to visit the cemeteries in advance. In Lice district of Amed (Diyarbakir), visitors had to find out that the Sîsê (Yolçatı) cemetery, which has been devastated by Turkish soldiers several times in the past five years, has become a victim of the forest fire that has been blazing in the region for three days. The group of visitors, including HDP politicians, extinguished the last sources of fire.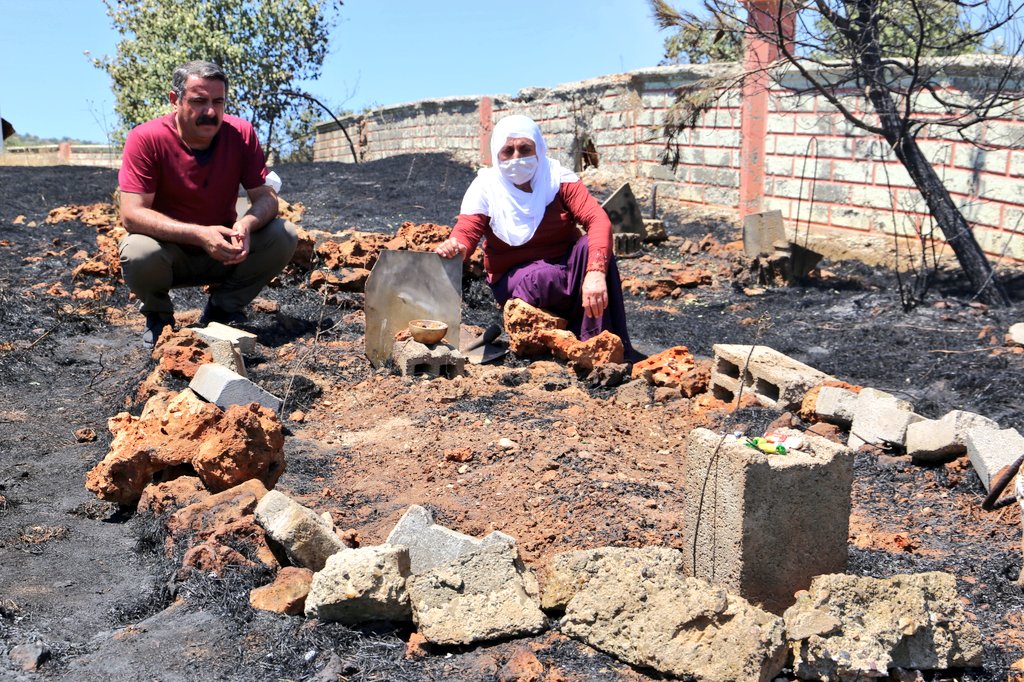 One of the women pointed to the destroyed gravestones and said, "I don't know what to say. What do these people want from the cemeteries? Doesn't it hurt them in their hearts? They left no stone unturned."
HDP politician Zeyat Ceylan said in the cemetery that the destruction of the graves once again showed the anti-Kurdish attitude of the Turkish state: "There are no winners in this war that has been going on for a century. There is nothing to be gained from these attacks. In spite of everything, we are still committed to peace. Our task is to realise the dreams of the people buried here. Nobody can stop the Kurdish people from their struggle for peace and freedom."
RELATED NEWS: