Turkey killed 10 civilians, including 3 children, in a month in South Kurdistan
The invading Turkish state killed 10 civilians, including 3 children, within a month during its genocidal attacks on South Kurdistan. 12 other people were seriously injured.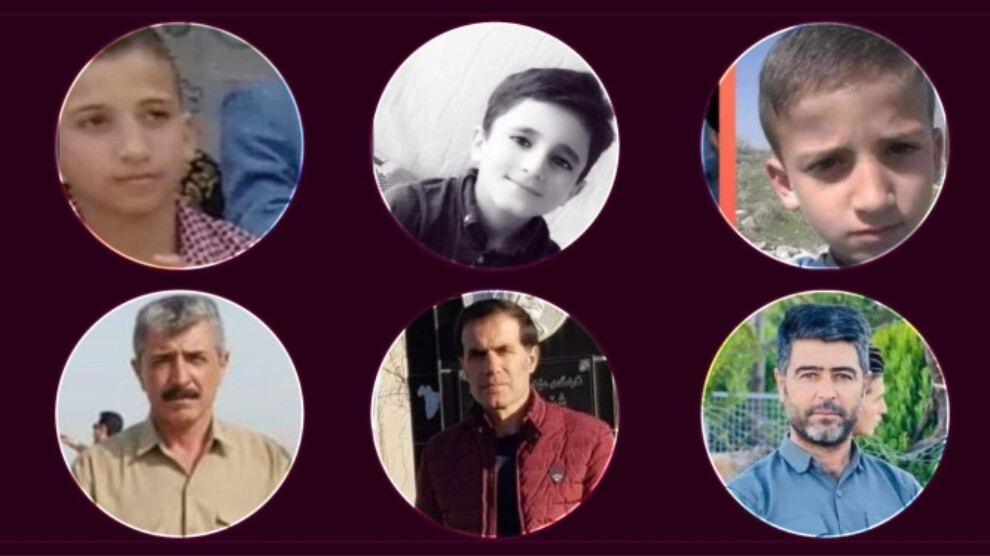 The invasion attacks of the invading Turkish state on South Kurdistan seeking to destroy the Kurds continue uninterruptedly. The latest wave of Turkish attacks left 10 citizens, including 3 children, dead and 12 others injured.
On May 17, Mehmet Zeki Çelebi, a political refugee from North Kurdistan living in South Kurdistan, was assassinated by two MIT (Turkish intelligence) members outside the restaurant he ran in Sulaymaniyah city. Çelebi was martyred on May 18 in a hospital where he was taken after getting seriously injured.
On May 21, two locals, Aram Kake Xan and İsmail İbrahim, were killed in an air strike carried out by the invading Turkish state in the Tuteqel village of Axçalar town in the Chamchamal district of Sulaymaniyah.
On the same day, a citizen named Hacı Mirza was martyred in another attack carried out by the Turkish state on the Martyr Rustem Cudi (Maxmur) Refugee Camp.
On May 26, two children named Yusuf Haci and Revend Hoşyar Muhsin were killed in a Turkish attack on the Zêwe picnic area in the Bamernê region in Duhok's Amadiya district.
On June 15, Turkish UCAVs attacked the People's Council office and a stationery shop in the Sinune town of Shengal.  The Shengal Democratic Autonomous Assembly announced that a 12-year-old boy named Selah Nasir and his grandfather were killed and 6 other civilians were injured following the attack, including a journalist.
A father and his son were injured in another attack carried out on June 15 by the invading Turkish state on the Perex village in Derkar town of Zakho.
A parliamentarian from the Kurdistan Region, Zikri Zebari, said in a statement on June 4 that 150 civilians have been killed and 133 others injured due to the Turkish attacks in South Kurdistan since 2015.
According to the information available, the invading Turkish state has 37 great and 47 small military bases in South Kurdistan. 50 villages have been evacuated this year alone following the Turkish attacks. A total of 650 villages along the border regions were evacuated in the wake of the attacks carried out by the Turkish state.