Clash in Shera, reconnaissance flights in Shehba
Fighting erupted during the attack of Turkish-backed gangs on villages in Shera, Afrin. At least 7 mercenaries were reported killed.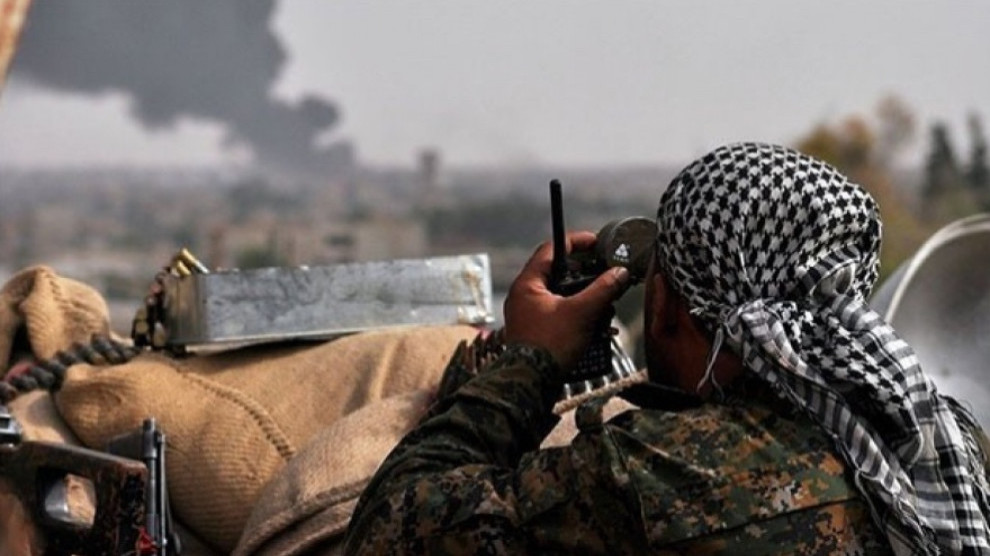 The Turkish invasion forces and allied mercenaries have carried out another attack on villages in Shera district of Afrin late Wednesday evening.
During their attacks on the villages of Shewarixa, Marenaz and Malikiya, terrorist groups Jabhat al-Shamiya and Asifat Shimal have suffered heavy losses.
According to reports from the ground, at least 7 mercenaries have been killed as Afrin Liberation Forces (HRE) retaliated the attacks.
VILLAGES OF SHERAWA ALSO UNDER ATTACK
The occupation forces have reportedly bombed the villages of Birciqas, Kulite and Mezin in Sherawa district tonight.
RECONNAISSANCE FLIGHTS IN SHEHBA
Concurrently with the attacks in Afrin region, reports are coming through of reconnaissance flights over the neighboring Shehba Canton. While some sources identify the planes as Turkish aircraft, the information is to be confirmed by officials.
Turkish forces and mercenaries attacked three villages in Shera on Tuesday evening, facing strong retaliation from Afrin Liberation Forces.
HRE announced on Wednesday that 7 Turkish-backed terrorists had been killed in the fighting, while 2 Turkish soldiers were wounded.
The most recent attacks came after the Turkish regime and the United States announced reaching an agreement regarding establishment of a safe zone in the north of Syria on Wednesday.
RELATED NEWS: