Anger and despair over destruction of livelihood
The people in the northern Syrian settlements of Ain Issa and Girê Spî are angry and desperate about the destruction of their fields by the arson of the Turkish occupying forces and their militias.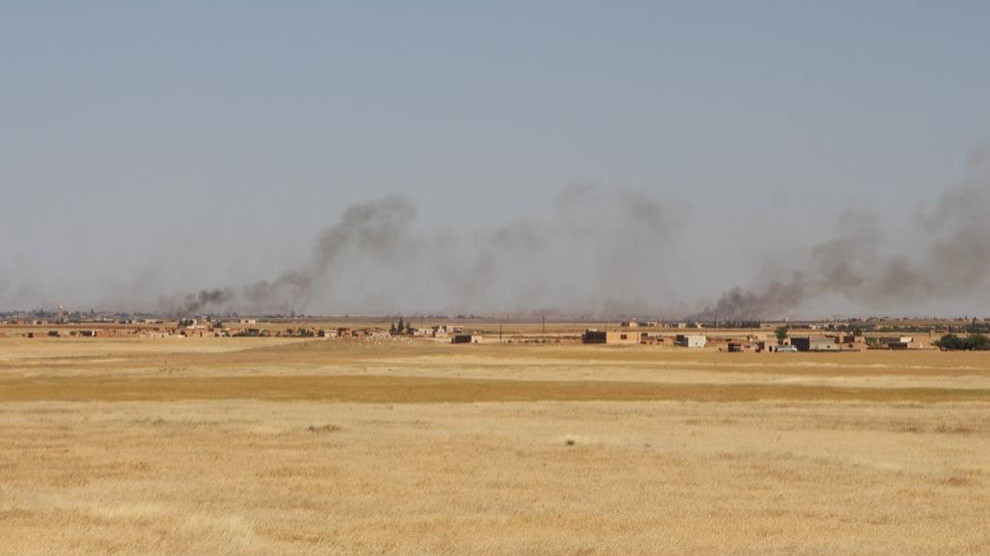 Turkish troops and so-called SNA (Syrian National Army) mercenaries continue setting fire to fields in the areas bordering the occupation zone. The areas west of Girê Spî and near Ain Issa are particularly affected. In recent years, these arson attacks were carried out by ISIS cells. Now the Turkish army and its SNA mercenaries are destroying the fields in the open. Also the farmers who try to bring in the harvest are being shot at by the occupation forces.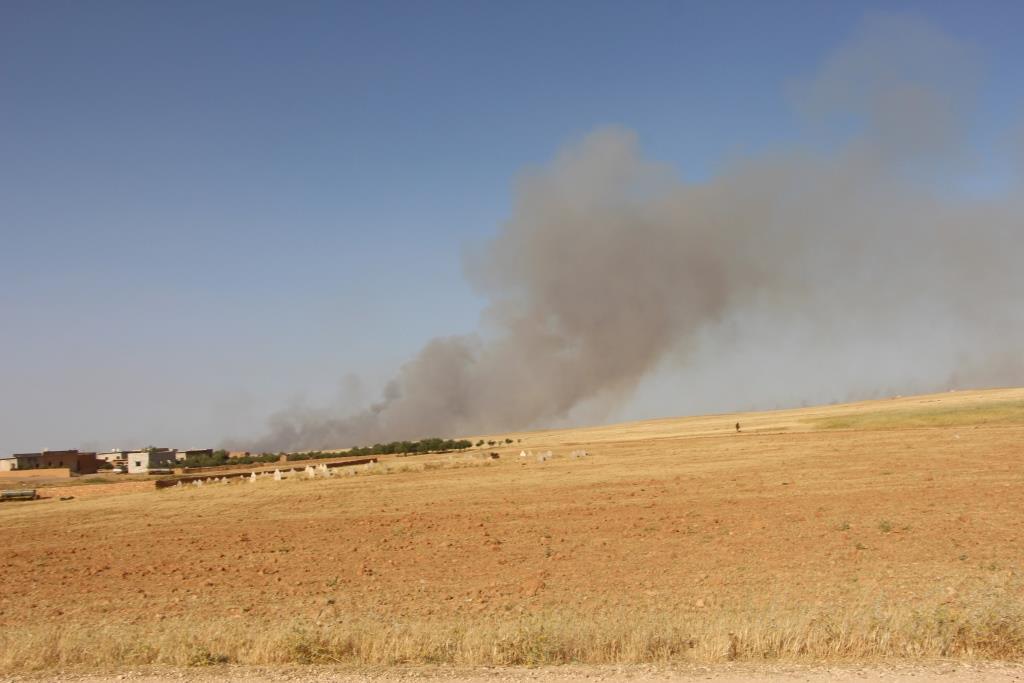 "We planted these fields with great difficulty"
The Rojava based ANHA news agency spoke with people from the region. Faruk Hadji Muhammed says: "The fields in the villages of Kefîfê, Xirbet Geber, Solan, Erîdê and Umuthur have been burned down. There is nothing left. We live about three kilometers away. We are afraid that the flames will also reach our fields. Each of us in the village has planted a hundred or two hundred dunam (25 or 50 hectares) and they are now in danger. Because of the ongoing attacks, we cannot live in peace. In their point of view, we should all be killed, and if not that, then at least driven out. We have cultivated these fields with great difficulty and the occupation forces are destroying everything from one moment to the next. We want the Turkish state to leave here. We take refuge in our houses to protect ourselves from the howitzers. We only want to cultivate our fields in peace and security."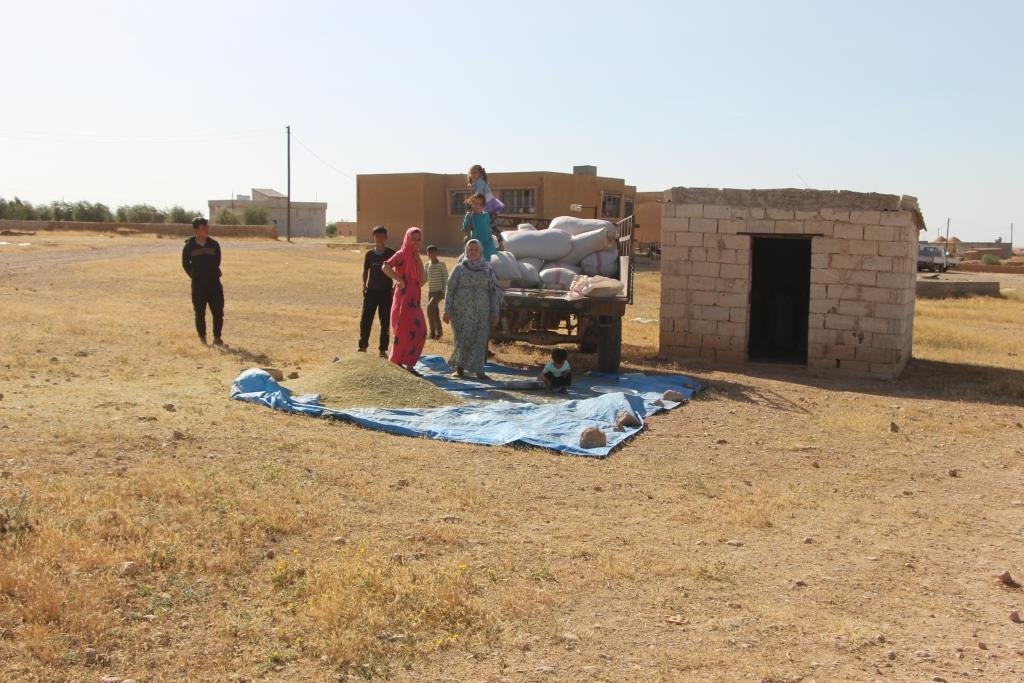 "I see my field burning, but I can't put it out"
Xatûn Xelîl Ibrahim from the village Xirbet Beger in the west of the occupied Girê Spî had to flee to the village of Bîrzinar because of the attacks. Faced with the sight of their burning fields, she says: "Our property is being burned to destroy us and paralyze our lives. I see my field burning, but I can only watch. 2,000 Dunam (about 500 hectares) of our land are burning, but we cannot put out. May God destroy the invaders. We only want to go back home and live in peace. We don't want the occupiers to be able to breathe here on our land. We fled, but we still can't escape from their attacks and cruelty."
RELATED NEWS: