Girl injured in Turkish attack on UN-sponsored school dies
Turkish genocidal attacks on North-East Syria claim more lives every day.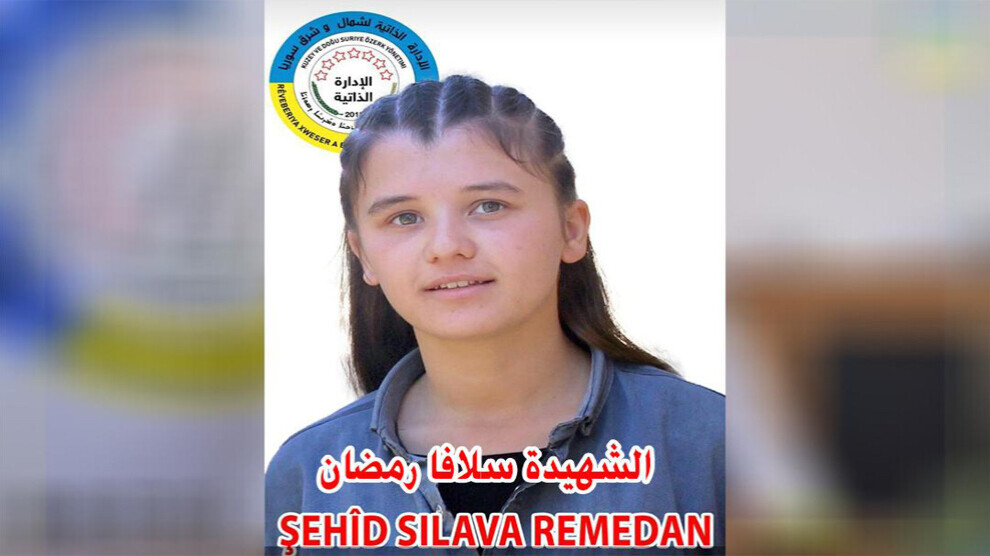 The invading Turkish state continues to target North and East Syria in every possible way. After the recent talks in Tehran on July 19 and in Sochi on August 5, Turkey has stepped up its attacks against the region, targeting civilian settlements in the first place in an attempt to displace the people as part of its genocidal plan to occupy the entire region and change its demography.
27 people, including 7 children, lost their lives as a result of the drone attacks of the invading Turkish state against North and East Syria during the month of August alone.
On August 18, a Turkish drone bombed an UN-sponsored girls' education centre in the village of Şemokê on the Hesekê-Til Temir Road. The attack claimed the lives of 4 girls, while 11 others were injured as a result of the attack.
One of the injured girls, Silava Remedan, is reported to have lost her life on 1 September. Silava Remedan from Dirbêsiyê city was born in 2005.