Imprisoned ISIS members pose a great danger
Thousands of ISIS members are waiting for their trial in prisons of the Autonomous Administration of North and East Syria. The international community has so far done nothing to set up a tribunal for this purpose.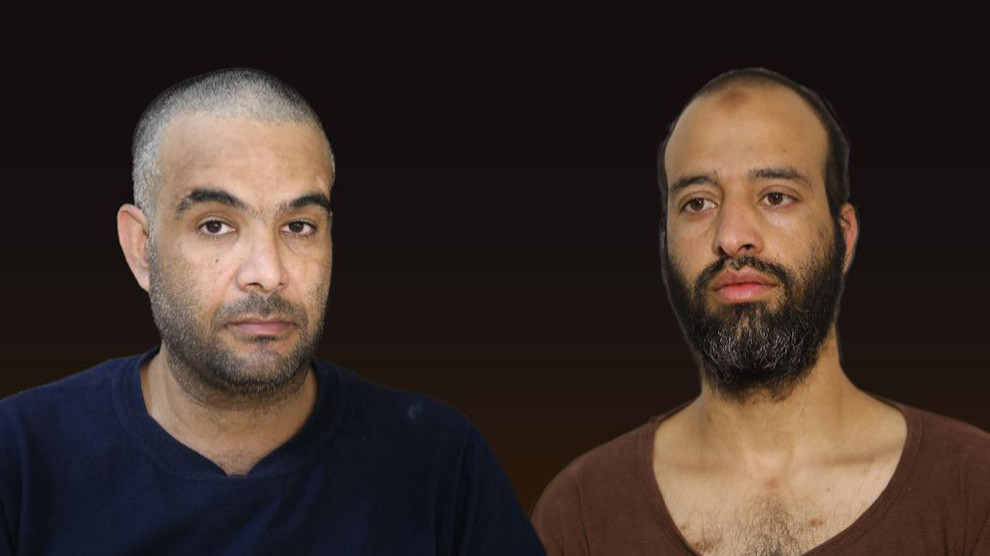 The majority of the international community, especially the EU, has refused to withdraw their ISIS jihadists imprisoned in North-East Syria. However, in order to find a solution to the problem, the Autonomous Administration has been trying for two years to establish an international court to try ISIS criminals. Victims have repeatedly stressed that the acts of the ISIS should, if possible, be condemned where they were committed. Lawyers also support this proposal, as this would allow access to crime scenes and the participation of witnesses. However, since nothing has been done by the international community to establish such a court, the jihadists in detention continue to pose a serious threat to both Northern and Eastern Syria.
There are approximately 19,000 ISIS members in 16 prisons in the region. There have been numerous escape attempts and riots in the past two years. The insurgencies are escalating, even though they have so far been contained - as in Tabqa, Hol and Hesekê - with the help of the Syrian Democratic Forces (SDF). The imprisoned ISIS jihadists pose a threat to both Syria and the world.
The international coalition also provides very limited support in this context. Although it continues to participate in SDF operations against the ISIS, it has so far provided only training services to guard and secure prisoners.
"We do not know what will become of us"
In an interview with the Rojava based ANHA news agency, detained ISIS jihadists have commented on their situation. The Dutch citizen Yasir Muhammed Abdulazim says: "We do not know what will become of us. We want our verdict immediately. In prison we talk all the time about what may come. We don't know why we are not being put on trial. We want to know what is coming. To this end, we are even willing to die if necessary."
Abdulazim was born in Alexandria, Egypt in 1978. At the age of twenty he went to the Netherlands, got married and became a citizen there. He is father of six children and joined the ISIS in 2015. He was injured in Raqqa and arrested by the SDF in al-Bagouz. Although he wants to be convicted, he continues to make threats.
"The situation is getting worse"
Adil Iyab, who comes from India, says: "The majority here in prison come from abroad. We want to go back to our countries. If we are convicted, we can go back home. If we are not convicted, there will be even more chaos." Like the other ISIS jihadists, he too threatens terror and insurrection.
RELATED NEWS: