ISIS woman's corpse found in Hol Camp
Deaths increase in the Hol Camp controlled by the Autonomous Administration of North and East Syria. The body of an ISIS woman has been discovered in the camp today.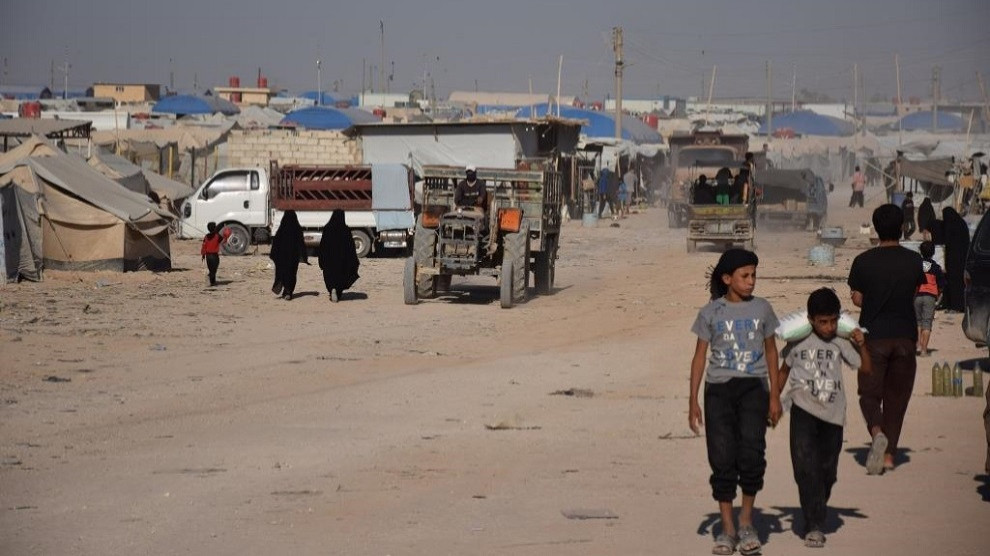 The ISIS women staying in the Hol Camp near Heseke continue to constitute a great danger for the camp which is house to 71,000 people.
In line with the information they obtained, members of the Female Internal Security Forces started an examination in the section 8 of the camp and found the corpse of an ISIS women. The corpse was taken to the hospital for autopsy.
According to initial reports, the ISIS women staying in the camp are responsible for the killing. Citing initial findings, doctors in the camp stated that the woman was strangled to death and the incident occurred yesterday.  
Increasing danger from Islamists
Last Thursday, a young man was stabbed to death in the camp. According to the camp administration, the slain man Abdullah Ahmad, who came from al-Bab, was attacked by ISIS women because he rejected the ideology of the terrorist organization. While he died at scene, efforts continue to capture the perpetrators.
On September 30, security forces at the Hol Camp intervened the ISIS women who set up a secret court. There was a shootout in which one jihadist woman was killed and seven others injured.
On September 29, ISIS women from Russia attacked and injured a woman resident of the camp because she did not comply with the ISIS ideology.
On the same day, a woman's corpse was discovered in the sewers in the camp.
More than 71,000 people live in Hol Camp, including those seeking protection from Syria and Iraq. A separate area has been set up for ISIS families.
Mazlum Abdi, General Commander of the Syrian Democratic Forces (SDF), recently compared the situation in the camp to a "bomb that could explode". The autonomous administration of northern and eastern Syria has long been calling on the countries of origin of ISIS members in the camps and prisons in the region to return their nationals. With a few exceptions, this call remains unheard. This situation is especially tragic for the children of ISIS members, who have no chance to escape Islamist indoctrination.
RELATED NEWS: