Northern Syria: 4,500 IDPs settled in the Washokani camp
While Erdoğan is campaigning for his occupation zone in northern Syria at the friendly invitation of the UNHCR in Geneva, the people displaced by the Turkish invasion are fighting for survival without international support.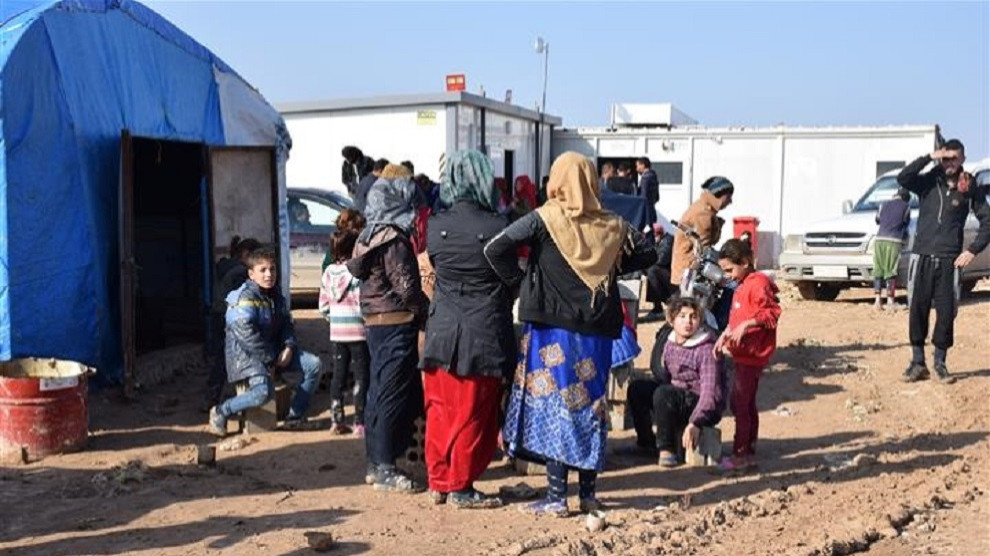 While the Turkish President Recep Tayyip Erdoğan, at the invitation of the United Nations High Commissioner for Refugees (UNHCR), is calling for financial support for his occupation zone in northern Syria at an international refugee forum in Geneva, more and more people are arriving at the Washokani camp near Hesekê. The camp has been set up by the Autonomous Administration of North and East Syria for the people of Serêkaniyê (Ras al-Ain) who have been displaced by the Turkish invasion.
The Turkish occupation operation launched on 9 October triggered a mass exodus. During the first days, the displaced people from Serêkaniyê were mainly accommodated in schools in Hesekê and the surrounding area. The Washokani camp, located twelve kilometres west of Hesekê, is still under construction, but 4,500 people already live in the 805 tents set up so far. The autonomous administration and the Kurdish Red Crescent (Heyva Sor a Kurdistanê) try to cover at least the basic needs of the refugees. No help comes from international aid organizations.
According to Hesen Yûsiv from the camp management, another group of displaced persons arrived in the camp today. Each family is given a stove and fuel oil. Since today there is also a power grid in the camp and they are working on laying power lines in all tents.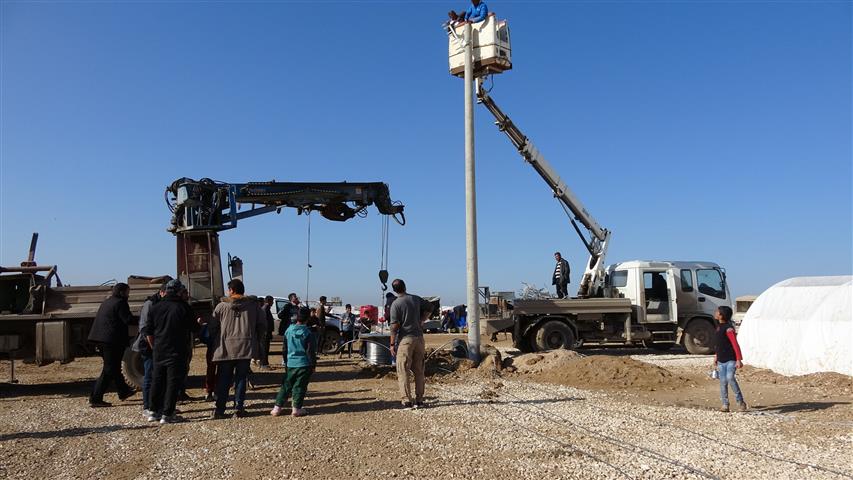 Since the beginning of the Turkish occupation war in Northern Syria on October 9, more than 300,000 people have had to flee their homeland.
According to the Social Services Bureau of the Autonomous Administration of North and East Syria, 478 civilians were martyred and 1,070 others wounded as a result of the attacks, while as many as 300,000 were displaced. Many of the IDPs have fled south, staying with family members, in public buildings or in refugee camps.
RELATED NEWS: