Northern Syria: Situation of IDPs deteriorates
With the onset of winter, the health situation of internally displaced persons in northern Syria has deteriorated. Support from international aid organisations continues to be lacking.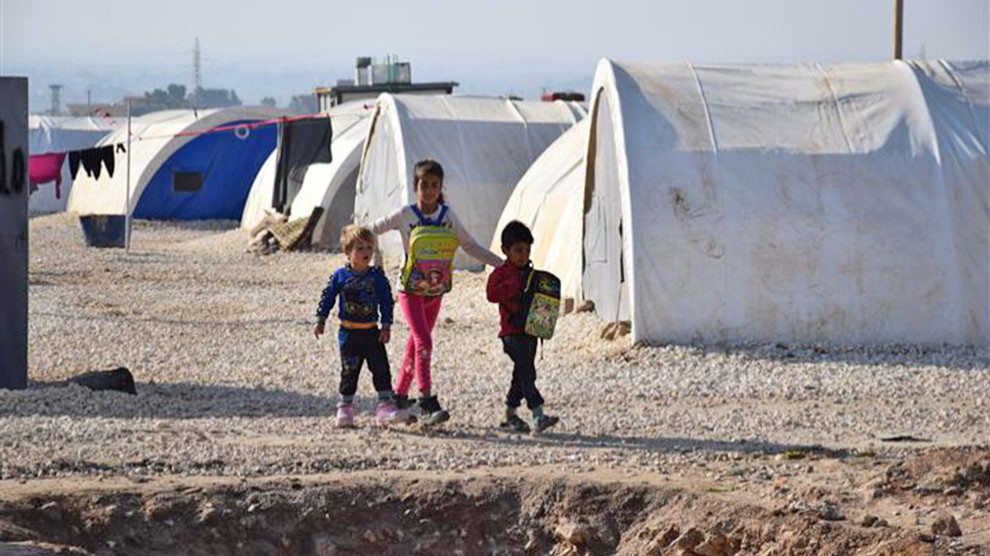 The Turkish state has displaced about 300,000 civilians in its attacks on northern Syria. They now live under difficult conditions in refugee camps or schools. In the camps, access to health care is very difficult because there are not enough resources available. This leads to great difficulties, especially in the winter months. Even if the number cannot be determined exactly, it is clear that a large part of the camp inhabitants suffers from infections. Since international aid organisations do not provide funds, the Kurdish Red Crescent (Heyva Sor a Kurd) tries to pay for health care from its own resources.
50-year-old Abdulselam Mihemed from Serêkaniyê (Ras al-Ain) suffers from multiple sclerosis and, as an internally displaced person, now has hardly any access to treatment for his disease. He lives with his family in the Washokani camp, a reception camp about twelve kilometers from Hesekê. Mihemed says: "I am father of ten. My children suffer a lot from the cold. I got this disease when I was seven years old. Now I can move less and less."
No one except Heyva Sor a Kurd is helping, Mihemed continues. However, he calls for support from international aid organisations, especially an electrically powered wheelchair.
RELATED NEWS: