Northern Syria: Up to 1.2 million people left without water
In response to a written question by the member of parliament Evrim Sommer, the German Government stated that up to 1.2 million people are affected by the interruption of the water supply by the Turkish occupation forces in Northern Syria.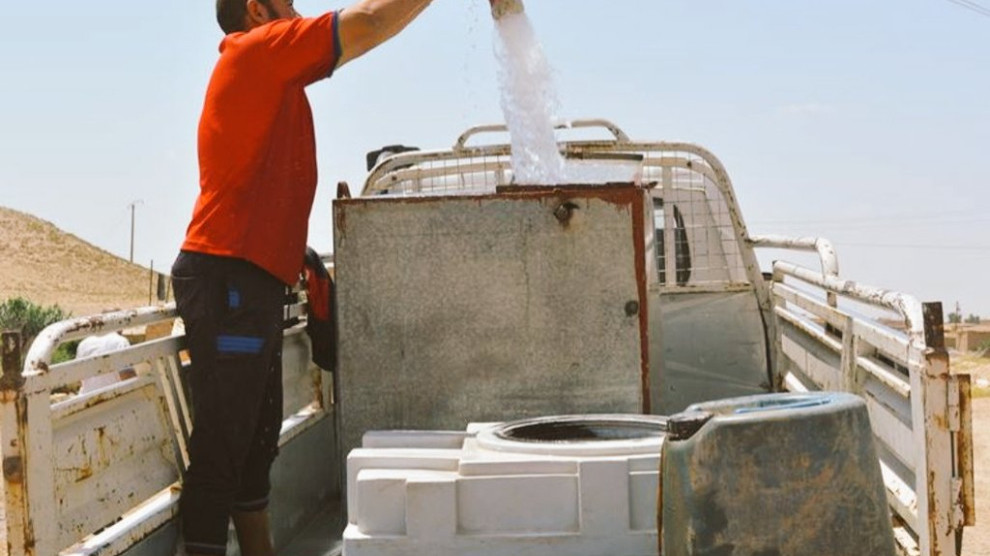 The Turkish occupying forces repeatedly interrupt the water supply to large parts of northern Syria by bombing water pipes in a targeted manner and shutting down the occupied waterworks in the northern Syrian town of Elok (Alouk) east of Serêkaniyê (Ras al-Ain).
German Left Party (DIE LINKE) MP Helin Evrim Sommer asked the Federal Government about its knowledge of this practice. The Federal Government answered that, to its knowledge between 700,000 and 1.2 million people are affected by the water closures. These are in particular the inhabitants of the cities of Hesekê and Til Temir, the Eriş and Washokani refugee camps, where internally displaced persons from the occupied territories live, and the Hol camp, where thousands of ISIS families are accommodated.  
The German Government warns of "serious humanitarian consequences", especially against the current pandemic.
RELATED NEWS: