Waterworks damaged by Turkish attacks under repair
Two days ago Turkish artillery attacks destroyed water pipes and power lines in Til Temir. The power supply has been restored and the repair of the damaged water pipes is still ongoing.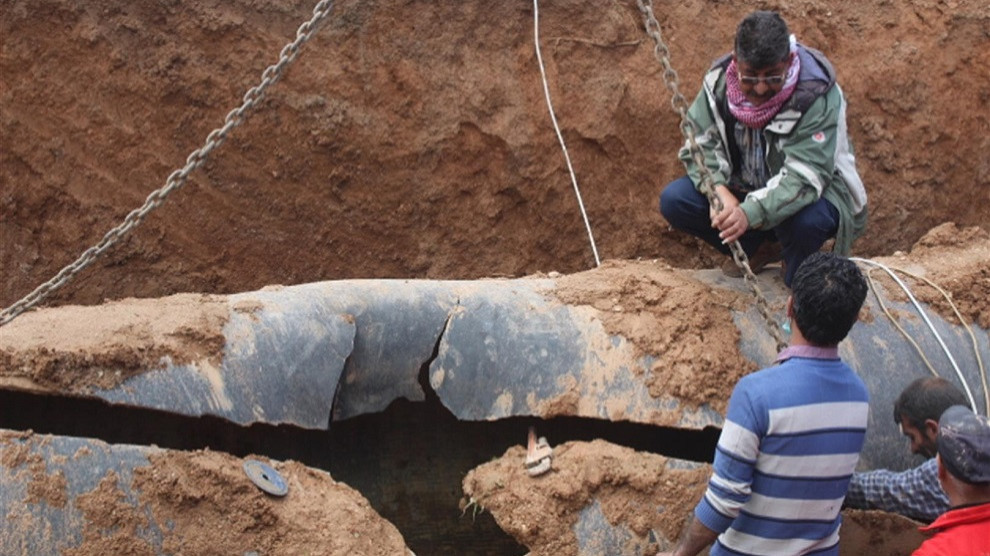 Two days ago Turkish artillery attacks damaged water pipes in Til Temir. This is the fifth time since the Turkish invasion of northern Syria in October last year that the water supply to the canton of Hesekê has been interrupted. The Til Temir municipal administration has begun repair work.
According to Sozdar Ehmed, the co-chair of the water authority in Hesekê, the damage has paralysed the entire supply network. "We spent a whole day cleaning the pipes and determining the damage caused by the attack of the Turkish state. The repair work is still ongoing. Once completed, there will be a regular water supply again."
Her counterpart Xalid Mihemed Elo appeals to the international community to exert pressure on Turkey to stop the attacks on north-east Syria. According to him, the power lines in Til Temir, which were also damaged by the occupying forces, have now been repaired.
RELATED NEWS: