SDF arrests spies involved in the martyrdom of YPJ Commander Susan Birhat and her comrades
Three agents, a man and two women involved in espionage activities for the Turkish occupation in the north and eastern Syria, were arrested by the SDF.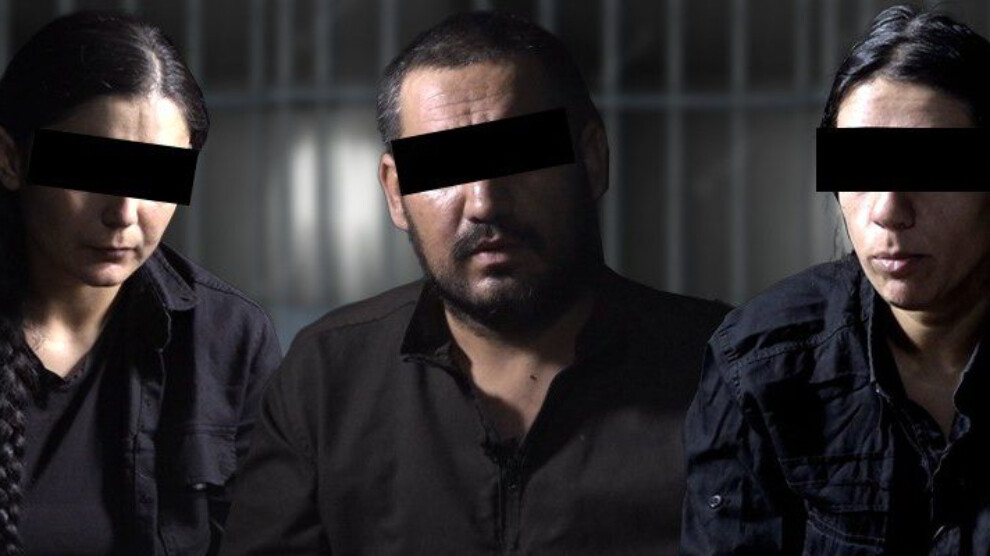 An attack by a Turkish killer drone targeted the communication center of Til Temir Military Council in northeastern Syria on August 19, 2021. The attack claimed the lives of Sosin Bîrhat, who was a member of the military councils of the SDF and the Women's Defense Units (YPJ), Egîd Girkêlegê, a commander of the Til Temir Military Council, and Til Temir Military Council fighters Rubar Hesekê and Seyfullah Ehmed.
Sosin Bîrhat was from Afrin and participated in every phase of the revolutionary process in Rojava and the liberation offensives in northern and eastern Syria. As a YPJ commander, she participated in the fight against ISIS and the Turkish occupation on the frontline.
Egîd Girkêlegê was part of the defense of the peoples of northern and eastern Syria since the first sparks of the revolution. Rubar Hesekê and Seyfullah Ehmed joined the struggle for Rojava in its most critical phase.
The Press Centre of the Syrian Democratic Forces (SDF) announced on Tuesday that the spies involved in the deadly attack have been arrested: "Following a precise monitoring operation, SDF Special Units arrested a spy ring for the Turkish occupation in the north and eastern Syria. It consisted of three agents (a man and two women) who had recently worked on espionage activities."
"Based on intelligence information and documents collected earlier and their confessions during the initial investigation, the spies had collected information and monitored the movements of Susan Birhat, a member of the SDF Military Council, in favor of the Turkish intelligence who launched a brutal air attack on August 19, 2021, causing the martyrdom of the Commander Sussan and her comrades in the Tal Tamir Military Council, the commander Ageed Gargy legy, the fighter Rubar Hasakeh, and the fighter Saefullah Ahmed, and the commander Reinas Roj, a member of the YPG Military Council," the SDF statement said.
According to the SDF, the spies Y.A.S (male), A.A.S. (female), and R.H.H. (female), confessed to receiving instructions and orders from the Turkish occupation intelligence. Furthermore, they were about to conduct another intelligence mission, revealing more coordinates of the Turkish occupation.
Based on the confiscated documents and the criminals' confessions, they were transferred to the competent judicial authorities to be brought to justice for their criminal acts.