"Syrian gov't will be responsible for Corona outbreak in NES"
The self-governing region of Northeast Syria is trying to protect itself from the corona pandemic by closing the border and imposing a curfew. A weak point in the prevention measures is the airport controlled by the Syrian government in Qamishlo.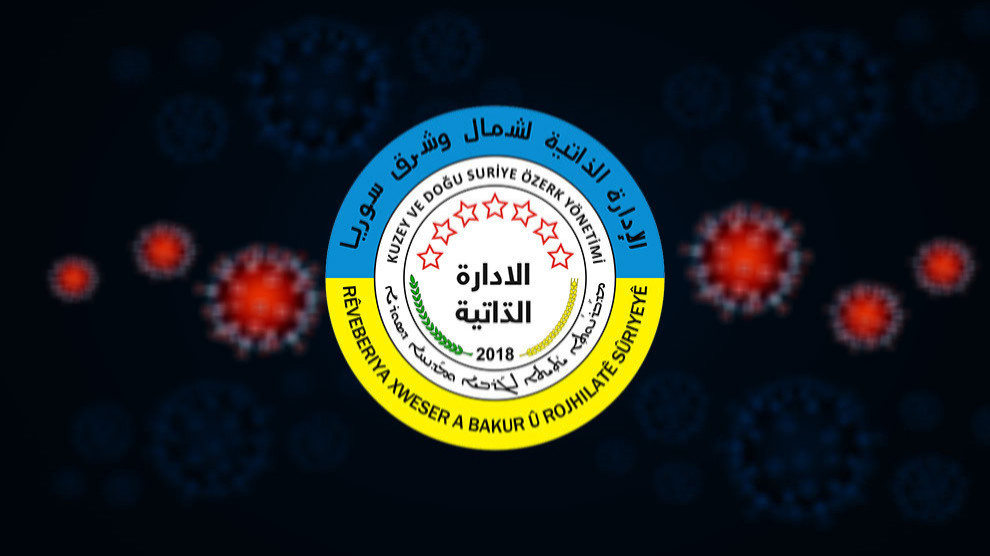 The Health Committee of the Autonomous Administration of North and East Syria holds the Syrian regime responsible for a possible outbreak of the Coronavirus pandemic in the region. In a written statement, the Committee states that the regime is not contributing to the fight against the pandemic and is not taking preventive measures:
"According to the government in Damascus, there are 19 infections and two deaths throughout Syria, while the Sayyidah Zaynab town and the village of Minin have been quarantined. The Syrian Observatory for Human Rights (SOHR) has reported that in several governorates there have been cases of infection in people who have entered the country unofficially.
On 23 March, the Autonomous Administration introduced preventive measures and imposed a curfew in accordance with its own capabilities. As part of these measures, all entrances to the region have been closed and now only take place via the airport Qamishlo".
The health committee demandws that those entering the airport are subjected to virus check and quarantined. "However, the Syrian government is not contributing to the fight against the coronavirus. Moreover, it is making wrong decisions that endanger the population of north-east Syria. People suspected of being infected with the virus are allowed into the region without the necessary testing and without the knowledge of the autonomous administration," said the committee, which criticised the regime's lack of attention to human health:
"If there is a single case of infection in the region, the Syrian government bears responsibility for it. It disregards the rules of prevention and lets people enter the region from places where the virus has already been detected.
The committee appealed to the students who flew from Damascus to Qamishlo the day before and left the airport without going into quarantine, to think about the health of their fellow human beings and to isolate themselves voluntarily.
On Tuesday, six travelers were checked and quarantined by a health team from the Autonomous Administration after leaving the airport. For the other travelers, the airport staff did not allow any tests to be carried out and sent them to the area controlled by the Syrian Government.
RELATED NEWS: