Turkish ambulances in the service of ISIS and al-Nusra
Uzbek jihadist Dayanç Dervişov was injured as a member of al-Nusra in Idlib, was taken to Turkey in an ambulance and from there to the then ISIS area in Syria. Now he is in captivity of the SDF in Northern Syria.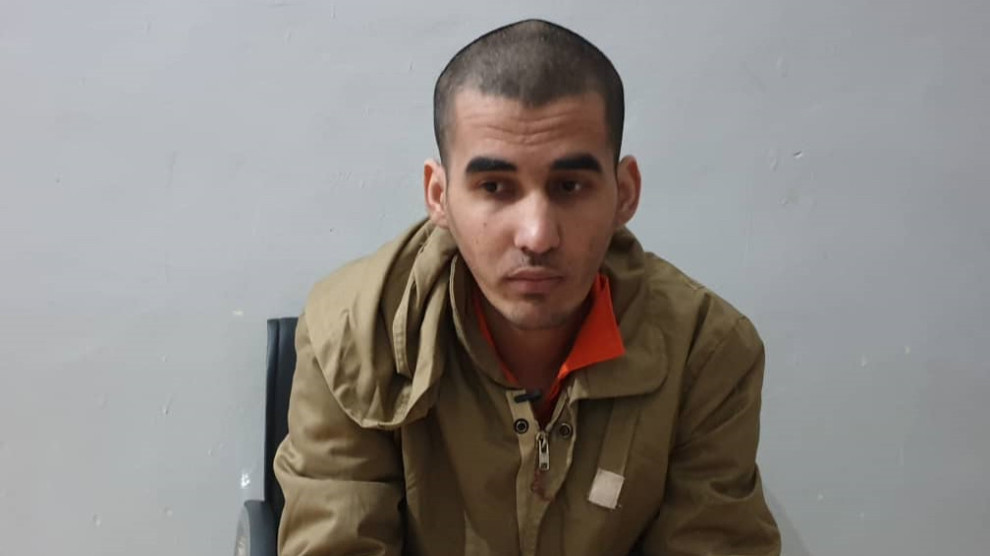 Dayanç Dervişov is one of thousands of jihadists who are in captivity in Northern and Eastern Syria. He joined the Al-Nusra front from Turkey in early 2014 and went to Idlib. In the middle of the year he was wounded and taken to Urfa on Turkish territory. From there he was taken by ambulance to Girê Spî (Tal Abyad), which was occupied by the ISIS at the time.
Almost all foreigners who joined al-Nusra or the ISIS in Syria entered via Turkey, including 24-year-old Dayanç Dervişov. He came to Turkey from Uzbekistan in June 2013 to study and enrolled at a university in Sakarya province. There he got to know a Salafi group. He tells about this time: "I lived in Kaynarca. Someone named Abdulsabir called me. He was from the Uzbek community in Turkey, who sent men to Syria to join al-Nusra. The members of the group were allowed to move freely in Turkey. They also travelled to Syria and returned to Turkey. The Turkish government said nothing about this. I never heard of any of them being arrested."
To al-Nusra to Idlib
Dayanç Dervişov says that he went to Idlib in early 2014 to join the Al-Nusra front: "Then there were various incidents, there was confusion. There were the Sahawat incidents and the FSA attacked the ISIS. The Muhajir house was attacked. I was shot at an Al-Nusra base. In Daret Azzeh, I stayed in hospital for two months. I had my stomach operated on."
By ambulance from Turkey to the ISIS
According to his own statements, Dervişov was sent by al-Nusra in an ambulance from Idlib to Turkey for treatment and from there to the ISIS: "I was in a hospital in Urfa for twenty days. Afterwards I wanted to return to Syria. There was a brother named Abu Ibrahim. I told him that I wanted to go to Syria. He arranged it. How he did it, I don't know. I was taken from the hospital in Urfa with an ambulance to a hospital in Akçakale. From there I took a taxi to the Tal Abyad border crossing. Over the border I was brought on a stretcher with wheels. At that time, the ISIS was in Tal Abyad."
Surrender in Deir ez-Zor
Dayanç Dervişov says that he was within the ISIS in Girê Spî, Raqqa, al-Bab and Deir ez-Zor. He got married and wanted to go to Turkey with his family from Deir ez-Zor. The plan failed. "We couldn't go to Uzbekistan, so we wanted to go to Turkey. At that time we heard that the big emirs were leaving the ISIS territory."
When Deir ez-Zor and the last ISIS enclave al-Bagouz were liberated by the Syrian Democratic Forces (SDF) last year, Dervişov and his family surrendered to the SDF.
Other jihadists also reported about the ambulance transports before. For example, German jihadist Muhammad Amir Abdulkadir, alias "Abu Muhammed Almani", stated that in 2015 he was transporting injured ISIS members from Raqqa to Girê Spî as ambulance drivers. From there the wounded were taken to Turkey for treatment.
RELATED NEWS: