Journalist Aziz Oruç remains in prison
The main trial against Kurdish journalist Aziz Oruç was opened in Ağrı. The 36-year-old former correspondent of DIHA news agency, banned in Turkey by decree, remains in prison for the time being.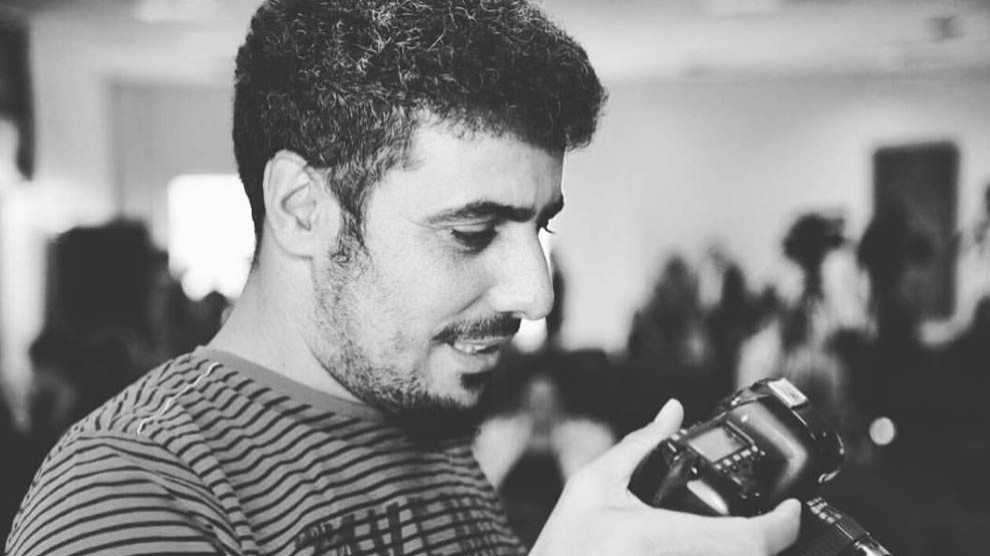 The main trial against journalist Aziz Oruç was opened on Tuesday at the 2nd Heavy Penal Court in Ağrı province. The 36-year-old former correspondent of DIHA news agency, which is banned in Turkey by decree, is accused of "membership in a terror organisation" and "terror propaganda". If convicted, he faces a long prison sentence.
Aziz Oruç was arrested in Doğubayazıt district of Ağrı in December. Before that he had worked for RojNews agency for about three years in Sulaymaniyah, Southern Kurdistan. Before his imprisonment in Turkey, Oruç had tried to reach Europe from Iran via Armenia to apply for political asylum. He was arrested and tortured on the Armenian-Iranian border. An asylum application made out of necessity was not even forwarded to the relevant authorities. Instead, the father of two children was handed over to Iranian security forces. After a further arrest on the Iranian side of the border, renewed torture and a fine, Oruç was finally abandoned barefoot and dressed only in underwear in the Turkish border area on the night of 11 December 2019. There he was able to call for help himself by telephone and was saved from freezing to death by two local politicians from the HDP.
After injuries he sustained at the border fence had been treated, Oruç tried to get to his family. When he and Abdullah Ekelek, the co-chair of the HDP Doğubayazıt district association, and Muhammet İkram Müftüoğlu were on their way towards Amed (Diyarbakir), the police intervened and arrested the three men. Oruç was presumably observed since he had crossed the border. After a week in police custody, an arrest warrant was issued against the journalist on 18 December. Ekelek and Müftüoğlu have also been in prison since then. They are accused of "supporting a terrorist organization". In their case, the court ordered at today's hearing that both be released from prison on condition of judicial control.
The Chief Public Prosecutor's Office in Ağrı bases the charges against Oruç, among other things, on "illegal border crossing into the country of which he is a citizen". The hearing of evidence also includes telephone surveillance protocols, already closed investigation files against the journalist, as well as indictments from ongoing trials, posts to social media and the fact that he did not report to the security authorities after entering the state territory. The charges are also supported by "like" marks on the Facebook pages of RojNews and IMC TV and an interview conducted by Oruç with hunger strike activist Nasir Yağız. The trial against Oruç, who is currently detained in Patnos district, will continue on 21 September.
Repression - everyday life for critical journalists in Turkey
State repression, accusations of alleged terrorism support or insulting the president, obstructions to research and threats on the street - all this is part of the everyday life of critical journalists in Turkey. Anyone reporting from the Kurdish regions of the country is under special observation by the authorities and the judiciary. According to a report by the Journalists' Association DFG (Dicle Fırat Gazeteciler Derneği), at least 97 journalists (as of June 30, 2020) are currently behind bars in Turkey.
RELATED NEWS: