The courage of the Kurdish media
Kurdish journalists are at the center of repression in Turkey. "If there is still a small oppositional force today, it is thanks to the courage of the Kurdish media," explains journalist Faruk Balıkçı.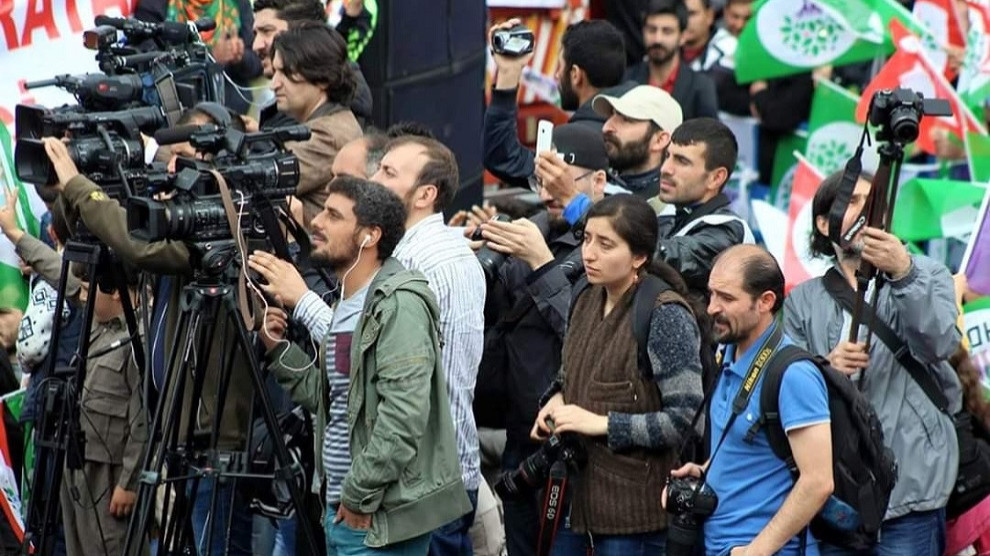 The media in Turkey are almost identical under the regime of the governing coalition AKP/MHP. Only a few Kurdish and left-wing media institutions make an effort to provide independent reporting despite massive repression. Six journalists have been arrested in Turkey in the last two weeks alone. Berivan Altan, who works as a correspondent for the Mezopotamya Ajansı (MA) news agency, was released on condition of judicial control, while MA correspondents Ruken Demir, Sadiye Eser and Sadık Topaloğlu have been remanded in custody, as well as Melike Aydın from the women's news agency JinNews and Aziz Oruç, who used to work for the now banned news agency Dicle Haber Ajansı (DIHA) and who worked as a journalist in South Kurdistan for the last three years due to political persecution in Turkey.
Journalist Faruk Balıkçı spoke to ANF about the repression against oppositional media in Turkey and Northern Kurdistan. He has been working as a journalist in the Middle East since the 1990s, especially in the Kurdish metropolis of Amed (Diyarbakir), and points out that in countries where there is no freedom of expression, journalists constitute the biggest risk group. However, freedom of thought and expression are the basis of journalism, according to Balıkçı: "Since it is mainly the Kurdish media that report with most opposition, they are also the most affected by repression. When they target a journalist, they bring out simply age-old investigations and sentence him/her. Five journalists have been arrested in recent days. As to the case of Aziz Oruç, I know him very well. Every time I saw him, he had his camera with him and reported on the spot."
Balıkçı points out that a policy of impunity prevails during the AKP government: "The JITEM trials end with acquittals, the Roboski massacre, the murder of Ceylan Önkol or the burned villages are not legally punished. A glance at this policy of impunity makes one understand the whole politics of today. A great empire of fear has been created and many people are exercising restraint. However, the Kurdish media show the courage to report about all the happenings. They are almost the only ones that stand up as opposition to the ruling class. That is why they are so strongly targeted with repression. If there is still a small oppositional force today, it is thanks to the courage of the Kurdish media."
RELATED NEWS: